Orphaned files and folders aren't a new phenomenon. For hundreds of many years people have been uninstalling apps only to find that the uninstaller hasn't quite done it's job properly.
I've seen this bug in umpteen versions of Windows on my desktop PC, I've seen on every version of Android and most recently though it's the turn of Windows Phone. Basically it occurs when you uninstall a game or app. The uninstalling gets rid of most of the relevant files and leaves a few behind, just because. On a PC with hundreds of GB of storage you'd have to be special to spot this, even on a device with 16 or 32GB of storage you'd have to be specifically looking for it to spot it. The current problem is with the lower end Windows Phone devices, like the HTC 8S, the Huawei Ascend W1, the Nokia Lumia 620 and the Nokia Lumia 520. Which don't have much storage anyway and to have a few GB taken up by "other" storage isn't good.
So far Microsoft haven't issued a fix to this problem, Nokia have created an app that will appear in the latest firmware updates for their WP8 devices and a few clever developers have worked out how to fix the problem themselves.
I've been using Shrink Storage on my HTC 8X and my Nokia Lumia 620 and have regained a few GB recently. The app is available for free on the Windows Phone Store (link at the bottom) and to use it is pretty straightforward.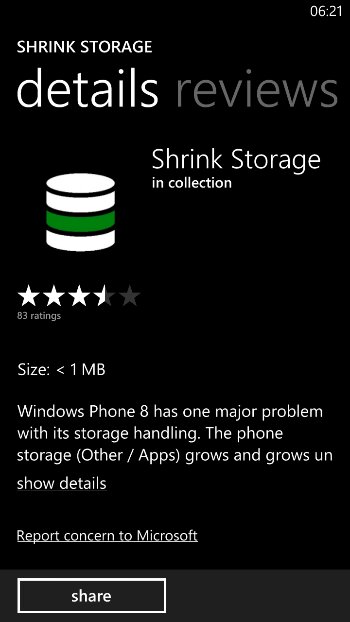 Once installed you run the app, you tap "fill phone storage" and then sit back and wait. It's basically filling up your memory with data, after a good few minutes it will announce it is done. You restart the phone and then reload the app, this time you tap "clean phone storage" and it will clear the files it added and a good chunk of the files in the "other storage" section.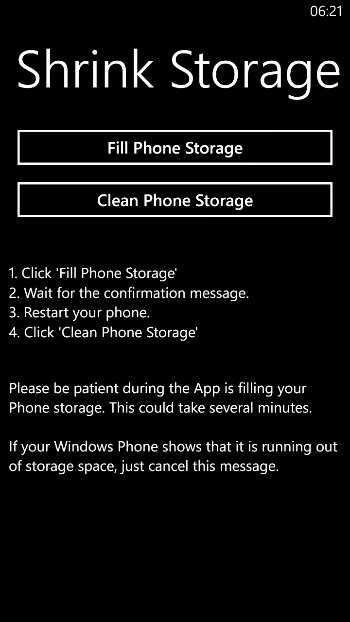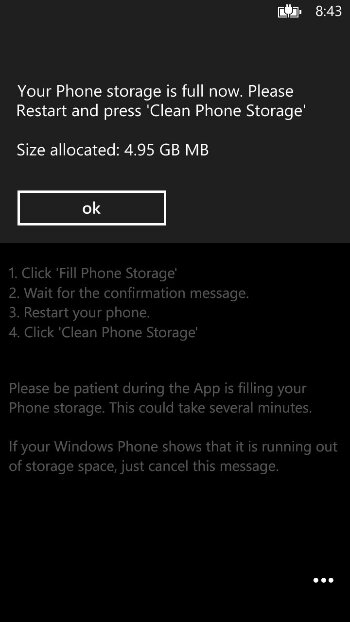 It is a pretty useful app, that solves an annoying problem. If you're an HTC Windows Phone owner you'll be glad of a method to clear the space. Lumia owners haven't got long to wait for another solution. My Lumia 620 already has the new app.
Windows Phone Store Link – Shrink Storage