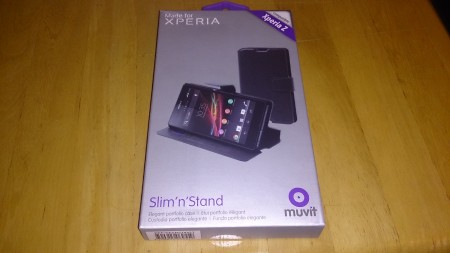 I am a very proud owner of a Sony Xperia Z and up until now I have been using a very cheap case that I picked up in a market which has been offering me minimal protection.
When Mobilefun offered the chance to review the Muvit Slim and Stand case I jumped at the opportunity.  Now I am traditionally not a huge fan of using a wallet style case on my phone as I find them bulky and obtrusive, however this one is different.
The Muvit Slim and Stand case has been designed to be a premium case and is made out a quality faux leather material which if I hadn't known better feels like the genuine article.
The case has a plastic body for holding the phone and it has a soft touch feel to it making it very comfortable to hold in the hand and also snugly holding the phone.
All the necessary ports are readily available for plugging in your headphones, charger etc. There is a generous cut out on the rear for the Camera which does not interfere with photos in anyway and also the rear mic is left open to allow optimal performance for noise cancellation. There is a magnetic flap that will keep the case closed when not in use.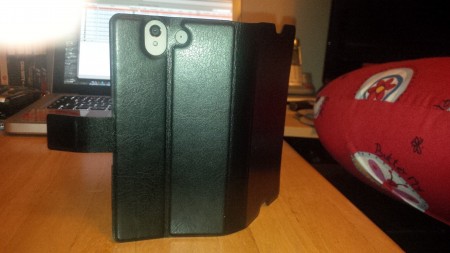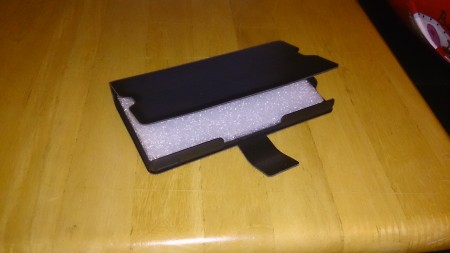 The real benefit of the case is the ability to use it as a stand for the phone for watching video and using for typing on an external keyboard etc.
If you are like me at all then you like using your phone for video on a commute. This case is fantastic for such an instance as it will allow you to prop the phone up whilst relaxing and watching your content.  I did find that the case needed to be worked a little to get the optimum angle for viewing but this was achieved fairly quickly. One negative that I have found is that the phone cannot be charged whilst in the angled position but I believe most of these styles of cases have this issue.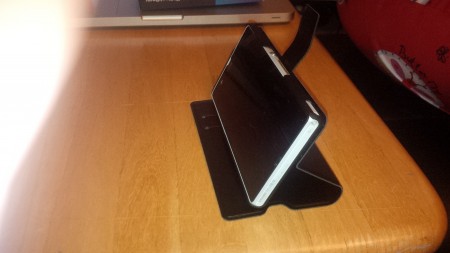 As I mentioned at the beginning of this review I normally prefer a different style of case for my phone, however the simplicity and ease of use of this case has caused me to look at the wallet style of case as it does afford the standing function which I have found very useful. I for one will be buying this case for use during my working week but it will by no means be my only solution as I don't think it will last too long when I am out and about in the wilds of Scotland.
If you are keen to see this case or others then please head over to Mobilefun, all available with same day shipping if ordered before 6pm.
The Muvit Slim and Stand is available right now and will cost you £25.99
If you want to see more case reviews and other accessories then keep it glued here as there will be more to come soon.