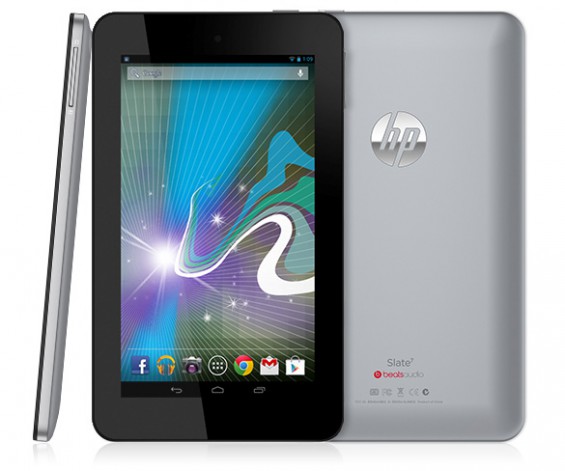 The bar has been set.  The Nexus 7 and the iPad mini are generally considered to be the two best 7″ tablets available but a new challenger is about to enter the ring.
The HP Slate 7 is Hewlett Packard's foray into the Android tablet world and is now available for pre-order for only £129.
The tablet runs Android Jellybean 4.1, has an ARM Cortex A9 dual-core 1.6GHz processor, 1GB memory and 8GB onboard storage.  Also onboard is Beats Audio, a 3.15MP camera and a microSD card slot expandable to 32GB.
The screen is a not so good 1024×600 but for the measly price of £129 what more can be asked for!
The HP Slate 7 can be pre-ordered direct from the HP website and are promising to start shipping on 1st May.