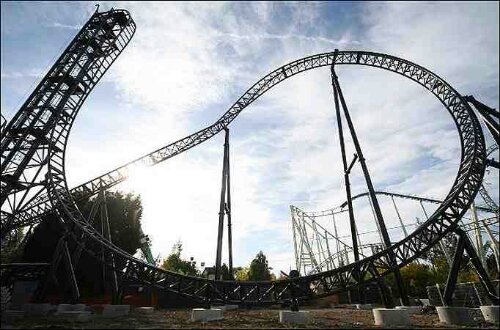 Optical Image Stabiliser systems are built into a number of smartphones to smooth out the video whilst filming. It means that the funny clip of your girlfriend or wife riding around in the Tesco trolley is more like F1 and less like a wobble-cam special.
Nirave from UKMobileReview decided initially to test the Optical Image Stablisation feature (or OIS for short) at Thorpe Park and compare the HTC One against the Nokia Lumua 920. In the end, despite a number of different rides and a significant amount of candy floss, the HTC One kept stopping the recording, presumably because it was getting thrown around in the case.
The resulting video is here and, although there's a bit of sky and it slides around a little, it shows just how stable you can make these videos even though you're getting thrown around on a rollercoaster..
Here's an explanation on how the testing was done, including the straps and covers that held the phones to the front of the rollercoaster during the ride. We'd love to hear your throughts on this.