Sorting your daily dose of news into small, bite-sized chunks can be a bit of a pain at times. You either download an app, go through the mobile version of the newspaper website or heck – you could even buy one of those "paper versions" 😉
The people at Newscron recently sent us a press release which grabbed our attention because they used the following phrase to describe the state of newspaper publishers today…
Newspapers have gone from all powerful, omniscient Fourth Estate to insecure pubescent adolescent staring at itself in the mirror knowing its body is undergoing 'changes' but unsure as to what it is becoming.
Wowzer. Check that out! How can we not review an app when it has that intro?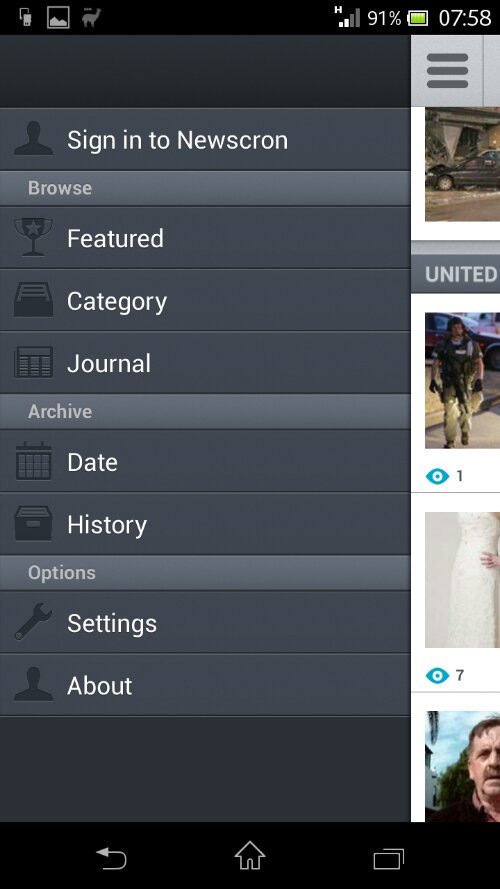 So, we had to give their app a try. Put simply, it'll let to create your own custom news feed which pulls news from various sources around the web. You can access this through your account if you wish, but thankfully they've made that step optional so I skipped it. Once you're in you're presented with a range of sliders which let you get more or less of the news category in question like so..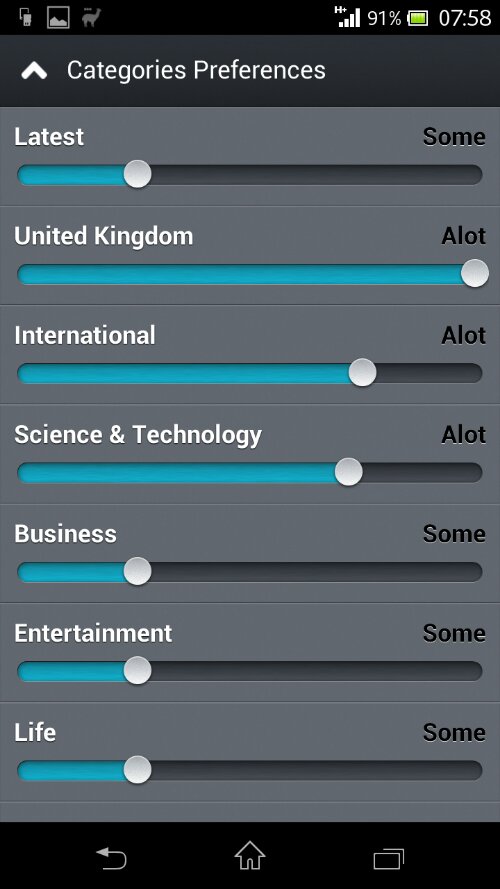 As you can see, I can slide each topic up or down to get more or less of each. Then, after saving your settings, you get this main page showing the various topics and new stories that have been selected based on your settings.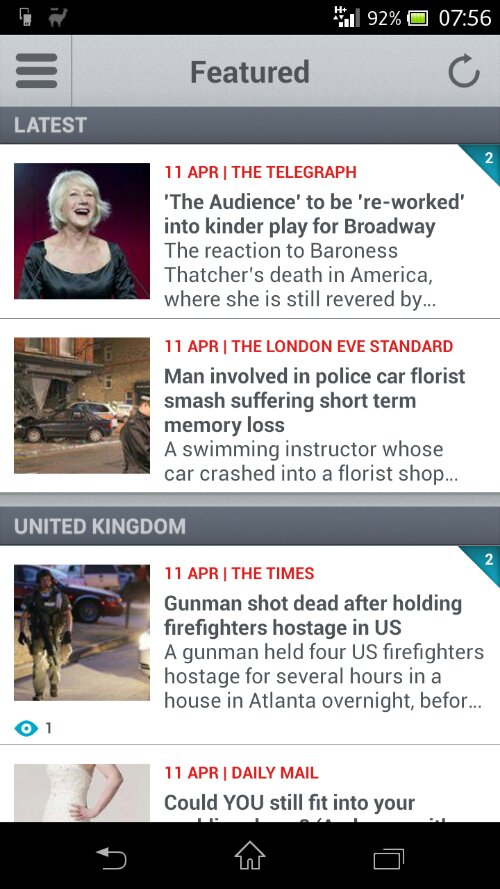 It's a clean and clear interface which is uncluttered and easy to navigate. I've found that the articles plus the intro text is loaded up in one go, so it makes things a lot quicker. This really helps if you're going through a tunnel on the Tube and it speeds up the app – no more hanging while the app grabs data from the web.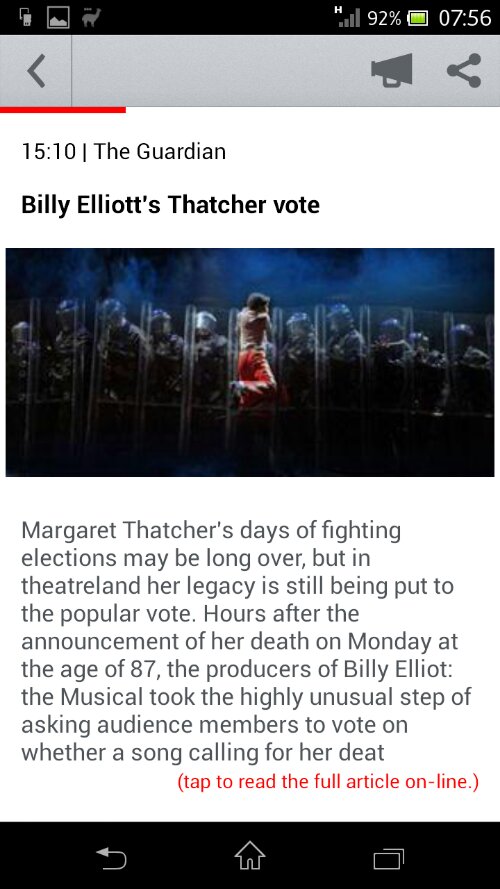 Your desired news categories are grouped together – this isn't news from just your favourite newspaper, but news based on your preferences from across the country or countries you've selected.
Click on a story from your custom front-page and you get a snippet of the story in question. If you want the whole story then it's just a matter of clicking further and you'll get a mobile version of the story, minus all the adverts and usual newspaper website guff. Should you want to actually travel through to the "real" and original source of the story (the newspaper website), there's then a big blue button to take you through..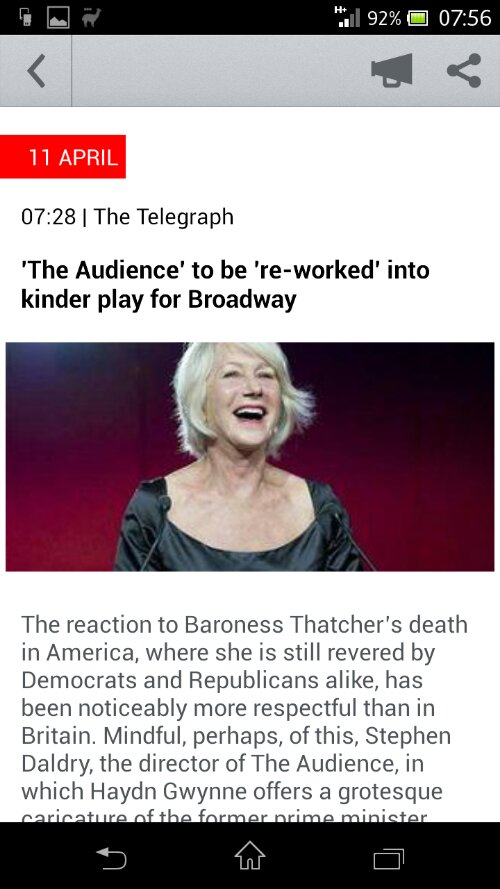 I like the fact that we don't need several different news apps and it's so easy to get the type of news you want. But hey, don't just listen to me, give it a try yourself. It's available for Android or iPhone