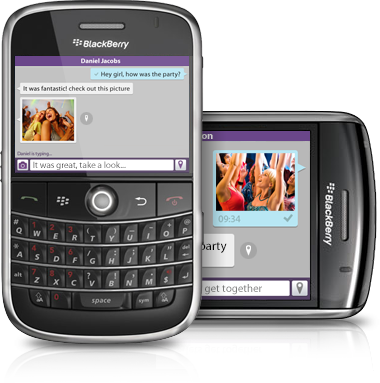 It's true – in this day and age, there is actually a company who keeps their word. When Viber announced free calling between its users for iOS and Android, they did say Blackberry 7 users would also receive the update at some point. We weren't sure about that, since support for legacy OS' haven't always been at the forefront of the minds for most developers. That's why we are so very happy to see Viber keep their word and release the beta for Viber which does provide those free calls.
As long as you're on WiFi or a 3G connection (there aren't any LTE handsets on OS7), and you're running an OS5 or OS7 BlackBerry then you should be able to download and try out the beta. Also included are performance improvements for OS5 devices and a number of bug fixes which are always welcome.
Although the service is lighter on emotis than alternative messaging clients, it is a reliable service, and we know family members in the Netherlands who will now be able to talk to their BlackBerry carrying UK based 'fam'.
Want to try it out? Check out Viber and download the .jad. Let us know how you get on.