The ZTE Geek has to be one of the strangest named devices I've seen. Yes most of us are all geeks and the name will appeal to some, surely they could have come up with something a little better, maybe "Grand S Memo IN" or something.
ZTE have today announced the ZTE GEEK, which is the first ZTE smartphone powered by Intel's new 32nm Atom™ processor Z2580, at the Intel Developer Forum (IDF) in Beijing, China.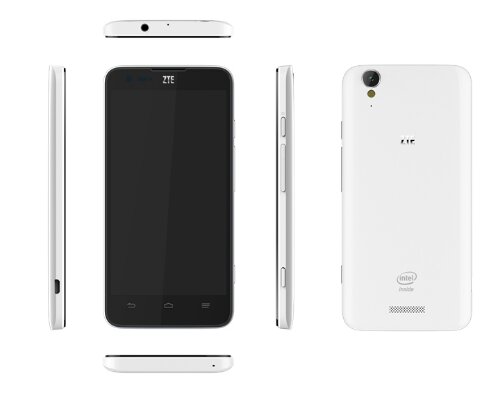 As to be expected ZTE are excited about the latest device. ZTE EVP and Head of the Mobile Devices Division, Mr. He Shiyou had the following to say.
"Our recent collaboration with Intel on the ZTE GEEK builds on the success of the Grand Series and further enhances our competitiveness in the high-end smartphone market,"
He then added.
"This partnership will also improve customer experiences by providing them with more choices in the market."
Spec wise it seems that the Geek is going to be a Grand Memo with an Intel chip. Here are the specs.
5-inch HD screen
Resolution of up to 1280×720
Android 4.2 Jelly Bean
8GB eMMC
1 GB RAM
8-megapixel rear camera
1-megapixel front camera
LED supplement light
2300mAh battery
Intel 32nm Atom™ processor Z2580, frequency 2.0GHZ.
I'm quite interested in these next generation Intel chips for phones. The battery savings could be really something special, although the mid range spec and usual struggle to obtain a ZTE device in the UK may prove too much for me and this phone. No pictures yet, I'll update the article if and when ZTE send us some.