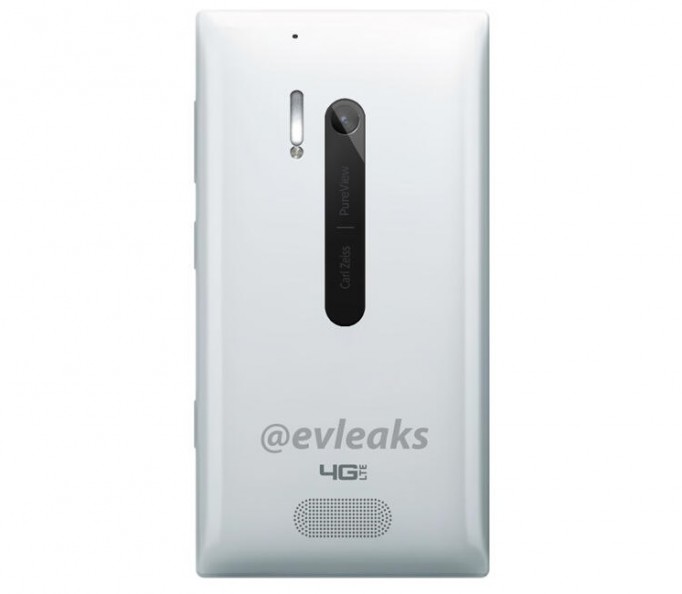 Last week the guys at Evleaks showed us a sneak peek of the Black Nokia Lumia 928 – Verizon's version of the Nokia Lumia 920, but with an updated Xenon flash.
Today we've seen another leak from the source, this time the Nokia Lumia 928 in white which highlights the new positioning of the speaker on the back of the phone, rather than on the bottom of the phone like on the Lumia 920.
There's a few thoughts as to why the speaker may have moved: the first is to make the Lumia 928 thinner and to give it even curvier edges and the second is to improve the sound quality of the speaker, especially when playing games and holding the phone in hand.
Although Verizon have yet to officially announce the Nokia Lumia 928, the more leaks we're seeing, the more real the smartphone is becoming.