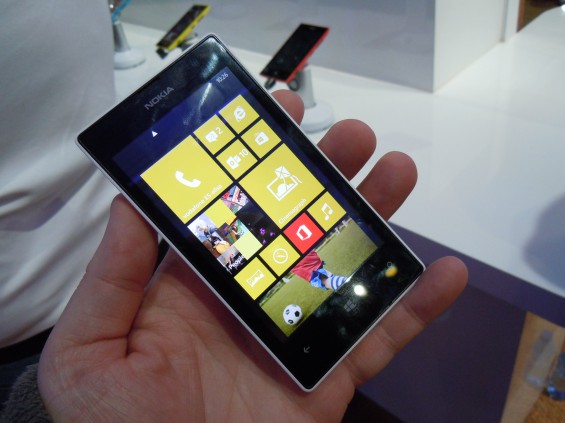 The Nokia Lumia 520 was only announced at MWC last month, and yet it's already on sale at Carphone Warehouse – they've knocked the price of the bargain Windows Phone 8 handset down to £99.95 plus £10 top-up on O2.
Phones purchased from Carphone Warehouse normally come SIM unlocked regardless of the network they are purchased on, but if you want to make sure then the SIM-only version is priced at £149.95, £50 more.
We had some hands-on time with the Lumia 520 at MWC last month, and from what we saw of the device it appeared to be a very capable handset that could well be the Windows Phone equivalent of the Samsung Galaxy Mini all those years ago – a great success that brought Android to younger and more budget-conscious consumers.
The Lumia 520 packs a Qualcomm Snapdragon S4 processor, 8GB of onboard storage (with a memory card slot) and 512MB of RAM into a 9.9mm thick shell with a WVGA (800×480) 4 inch screen – whilst definitely the baby brother of the Lumia range, it should be more than capable of handling Windows Phone 8.
You can view our hands on video for the Lumia 520 above. You can buy the Lumia 520 from Carphone Warehouse here.
 [yframe url='http://www.youtube.com/watch?v=0_oq43VFi5k']