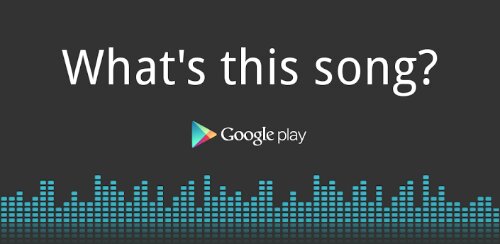 Sound Search? At first I wondered what on earth it was, upon reading the Play Store description I realised it was a music identification widget that would link to music on the Play Store.
So you can be listening to music on the radio, identify the track you like and then head straight to the Play Store to buy it (if it's available anyway).
Once installed you can only access it via the widget, there isn't an app to run. But if you have a Android 4.2 device you could add the widget to your lockscreen, meaning you can get super quick music searching done.
It is a really useful widget from Google and I'll be using this in preference to Shazam or SoundHound.
The Google Play Sound Search widget can help you recognize music and songs playing around you. You can:
-Identify songs, directly from your homescreen
-Purchase identified songs straight from Google Play, and add them to your Play Music library
-Keep a song identification history, synced across all of your Android devices, so you can purchase a song later
-Add the widget directly to your lockscreen, so you can recognize songs even faster (for devices running Android 4.2)
After you've installed the Google Play Sound Search widget, go to the widget picker and drag the Sound Search widget onto your homescreen. Click on the widget to start recognizing.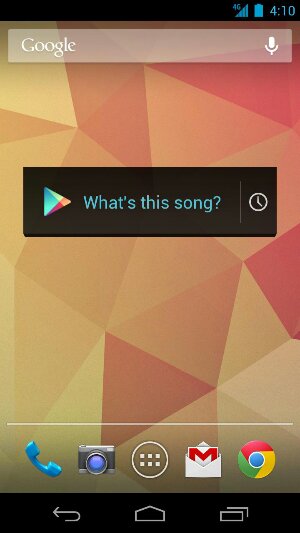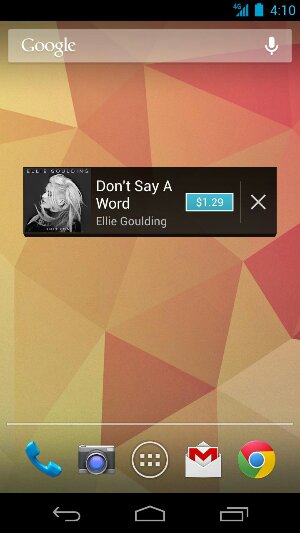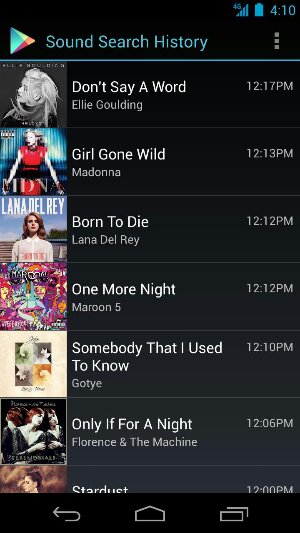 Play Store Link – Sound Search