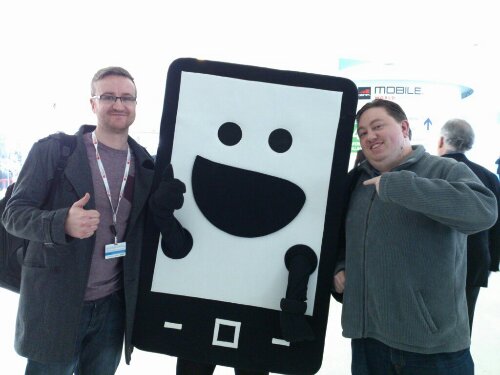 Phones are getting bigger and bigger, the Note II, the LG Optimus G Pro, the Huawei Ascend Mate, the rumoured upcoming Note 3 and of course those 7-8″ tablets from Asus and Samsung that can make phone calls. The term "phone" has become a somewhat almost misused word, hence people making words up to suit the new breed of "phones".
Samsung are one of the manufacturers that have been rumoured to be making some big phones. I'm talking bigger than the Note II. The rumoured sizes are meant to be 5.8″, 6.3″ and the 8″ Note 8.0. Some genius somewhere came up with the name for these next generation giant phones. That name was "Fonblet", I thought Phablet was bad enough, but Fonblet is taking it to a whole new level of absurdity. I think I couldn't buy a phone with the Fonblet branding.
Luckily Samsung seem to have seen the light, an insider has tipped off the  SamMobile site saying these next generation giant phones are instead going to be called "Mega". Still sounds weird though.
The two devices are to be called the Galaxy Mega 5.8 (GT-I9152) and the Galaxy Mega 6.3 (GT-I9200), quite how these will fit in with the Note 3 or whether one of these will be the Note 3 is unclear at the moment.
So it looks like another year of many different models and sizes, personally I'm not sure how big is too big. I'm currently finding the Note II too big and the prospect of a 6.3″ Mega phone scares me a little. I guess if your desk bound or you have a big bum bag to put it in you'll be ok.
How big is too big then people?
Source – SamMobiles