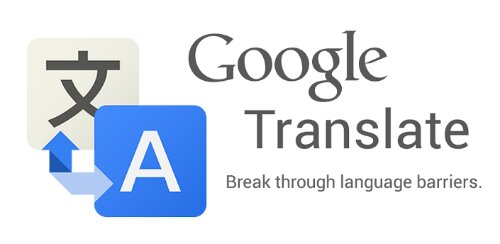 It only seemed like a few weeks ago and we were discussing Samsung's new S Translate app during our podcast. I was hoping it had some sort of offline mode as the Google offering didn't.
Well Google were obviously listening the other week and they've gone and updated their own app.
Have you ever found yourself in a foreign country, wishing you knew how to say "I'm lost!" or "I'm allergic to peanuts"? The Internet and services like Google Translate can help—but what if you don't have a connection?
This always seems to be my exact predicament whilst on holiday. Whether or not I'd dare use Google Translate on real life foreigners I don't know. Maybe I'll try it on some friendly Germans in a few weeks time when I'm next away.
Google posted the following to their blog yesterday.
Today we're launching offline language packages for Google Translate on Android (2.3 and above) with support for fifty languages, from French and Spanish to Chinese and Arabic.

You can select [Offline Languages] in the app menu to see all the offline language packages available for download. To enable offline translation between any two languages, you just need to select them in the offline languages menu. Once the packages are downloaded, you're good to go.
So it all sounds rather easy and I'm now itching to go on holiday. If you want to try it out for yourself, install the app, download the relevant language pack and put your phone in flight mode and do your worst. You can get Google Translate here.
Source – Android Blog