In a move contradictory to the whole "One" ethos HTC have some more handsets to release. Only for China mobile though so don't get too excited.
The first device is the HTC Desire P.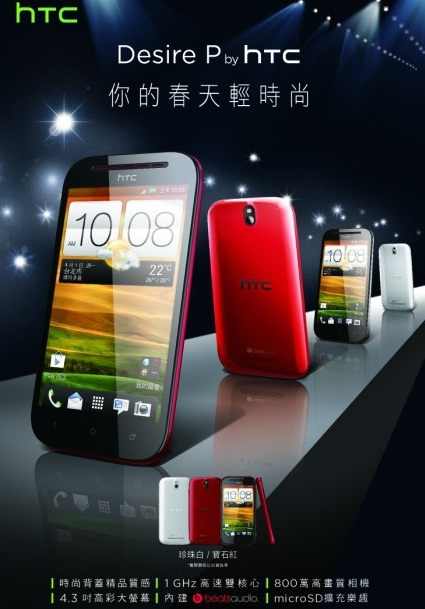 Which seems to be a refreshed HTC One SV. It's a medium sized device with the following features:
4.3 inch WVGA display
Beats Audio technology
8MP rear camera
Front-facing camera
dual-core 1GHz processor
MicroSD card support
It will be available in red or white
The second device is the HTC Desire Q.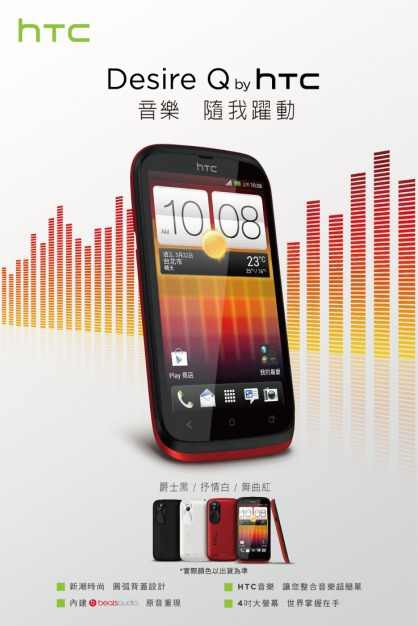 This one looks like the Desire U. The Desire Q is a smaller device and has the following features:
4 inch display
Beats Audio technology
It will be available in black, white or red
China is a drastically different market to Europe so I can understand HTC wanting to target previously profitable markets. I.E. Budget markets, but it makes me wonder if they have something similar planned for Europe, we have already heard about the next HTC made Facebook phone. I really hope HTC stick to their guns this year and don't diversify too much.
Source – unwired view