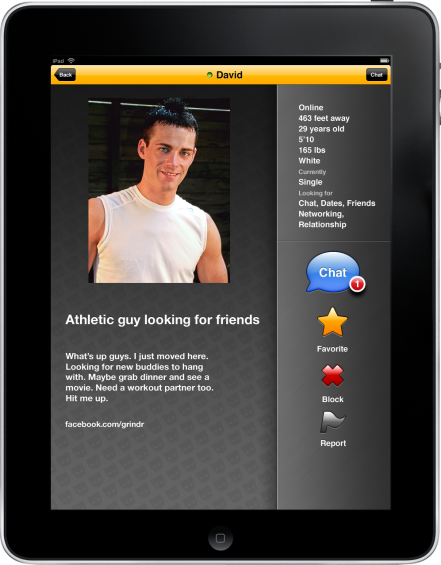 I'm trying to work out how many of you already know about this app. Whether you use it or not, it's certainly proved popular. It's four years since the app arrived and there's now more than six million people using it. Grindr has grabbed 2.5 million extra users in the last year alone.
The app, and I'll try and word this in the most family-friendly way, is a quick and easy way for men to meet other men. The makers state that the app..
..has become the best and easiest way for men to connect with other guys whether you're in a small town or a major city anywhere in the world.
More than a milion people use Grindr every day and send pictures and chat messages to each other. They're logging in for an average of eight times per day and there's up 190,000 users logged into Grindr at any given time. Using your location the app will let you see who's in your area, then you can get in touch for a quick one chat or to meet up.
Source – Grindr.com