If you were part of the LG Mobile device team I'd imagine you'd be panicking today. The whole world awaits the next Galaxy device from Samsung and you and you're team would be wondering what to do.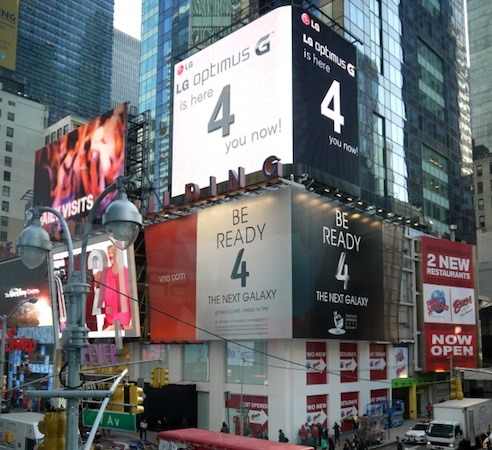 Then they remember they have access to the billboards above the Samsung ones in New York. A little bit of clever design work and you now have a huge advert with the LG logo on the top.
Nice work LG. It might stop on or two people buying an S4, probably not though.
Source – Engadget