Yesterday we posted the first content on the new HTC One which has attracted a lot of attention before it goes on sale this Friday.  Of course there will be lots of questions from readers who want to know things before they go out and spend a large sum of money to get their own handset.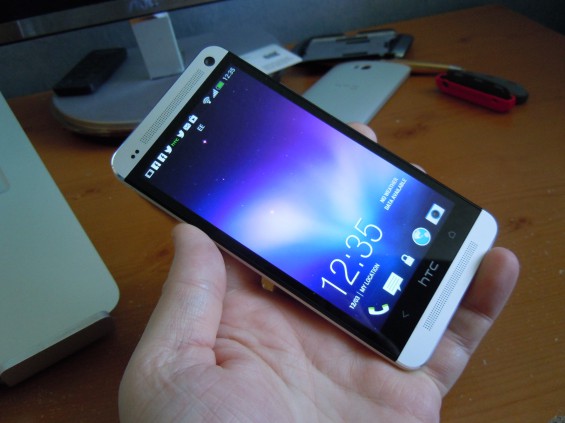 We had some good questions come in on day 1 so wanted to answer them all right here in a single post for you.  If you have any more questions please comment on this post and it will be updated throughout the review period to hopefully give you the information you want.
So onto the questions.
Eric – 

If I am not mistaken the camera did not live up to the billing on the tests previously, they said it was not the final firmware, but I guess it is now, so this will be interesting if you can compare to the 5, Z and Note?
I have an Xperia Z so will be able to put to the test in a head-to-head for the main review.  The ultrapixel camera is very good in certain conditions, in good lighting the amount of detail captured is really impressive in a quick test photo I took.
Lots more photos will be posted over the next few days
Terran Brown – 

i think the question on everyones lips is 'does it blend?'
It will but there is no chance in hell I could explain sending back this loan phone in a pile of bits and smoke 🙂
Jasmin Fergusson – 

Hi I have one preordered and am wondering how it performs with media link hd. Thanks
Great question, unfortunately I do not have access to one of these to try out with the One.
Richard Zander – 

Whats it like compared to the One X, in quality terms. I have mine on order with Clove…. cant wait.
The build quality is absolutely fantastic.  It is hard to put into words just how nice the phone feels in the hand with the metal case and silver/white design it really stands out in the crowd.  Where as the One X was a great phone, the HTC One takes it to a whole new level
Rik Webb – 

Same as Richard – I have a One X – is it worth the upgrade? – my finger is hovering over the buy button 🙂
100% yes.  The One X was a great phone with some great features but the HTC One is a much higher level and is one of the best phones on sale.  I was excited about the Xperia Z but the HTC One is even better than that.
Rik Webb – 

Next question – Black or Silver ?? pictures don't do either justice
My personal opinion is silver.  I was able to see a Black one at MWC but the silver one just stands out with that whole metallic look of silver and white.  I believe some Three stores in the UK have a black dummy model on show so maybe take a look in your nearest shop to see for yourself as this is a personal choice.
Damien Callaly – 

really interested in Camera performance could you compare it to S3 as some of the shots taken with it at MWC were terrible in comparison to the galaxy
The problem with the photos at MWC were down to two main things.  First of all the phone was not running final software or hardware so there were changed still to be made before it was able to really put to the test.  Second is the lighting in these events, there were string green lights all over the place which did not help with setting a great example.
Whilst I have not been able to test the camera outdoors yet (that is coming tomorrow), the sample picture I did manage to take had a whole lot of detail and came out REALLY well.
Avendit – 

really interested in the IR side of things. How interoperable is it with devices, can it learn? what is the software like?
Works brilliantly and very little is needed to make it work.  Here is a video to check out how this is setup
[yframe url='http://www.youtube.com/watch?v=hdoZVNU_VvE']