Woohoo HTC are releasing a developer edition of the HTC One, that's a good thing right? I'm not so sure.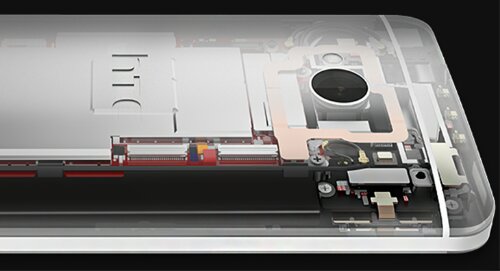 Unlocked bootloaders have been quite a contentious issue over the years. Personally I have unlocked no end of devices over the years, from the ridiculously complicated HTC Desire Z through to the ridiculously easy Galaxy Nexus. The custom ROM community obviously like their devices to be as easily unlocked as possible and moves like this from manufacturers are a good thing. People do want to unlock their devices, hence the popularity of the Nexus range.
Is this the right way to do it? I'm not sure whether this is going to be a good move for HTC. Most people I know get their phones from their network and then the more adventurous look into rooting and unlocking the bootloader. Only a small portion of people I know buy their phone SIM free and an even smaller portion of those people would pay a premium for a bootloader unlocked model. I guess people will just stick to the locked version and try and hack it instead.
The specs for the developer edition are as follows:
– Qualcomm Snapdragon 600 processor
– 2 GB RAM
– 64 GB of storage
– SIM and bootloader unlocked
– Open APIs for Bluetooth Low Energy, Infrared, and more
– Front-facing stereo speakers
– Two dual-membrane microphones for recording
– Multiple frequency compatibility:
– HSPA/WCDMA: 850/1900/2100 MHz
– GSM/GPRS/EDGE: 850/900/1800/1900 MHz
– LTE: 700/850/AWS/1900 MHz (US)
HTC have said the following.
The HTC One Developer Edition will be available in limited quantities to customers with a US Zip Code for $649 when the HTC One is released in the United States. In the meantime, what are you most looking forward to doing with your HTC One Developer Edition smartphone?
So on the outset it looks like it will be a US only version, as to how hard it will be to unlock the normal UK version we don't yet know. Whether this move indicates whether the UK device will be locked down we also don't know. The problem HTC face is that all Samsung devices are relatively easy to unlock and that is part of the reason behind the success of the Galaxy range. In the past HTC dealt with the whole issue by allowing people to unlock their devices via the HTCdev unlock tool which as yet we don't know whether this will continue in conjunction with the new developer device.
Update – It seems that the normal retail version of the HTC One will be unlockable via the HTCdev unlock method. Thanks to @UbuntuBhoy and @jetleigh for the info. Which makes this developer version seem all the more peculiar. Although this method will void your warranty. Hmm decisions.
Would you buy the HTC One developer edition?
Source – HTC Blog