We have said before that data use is on the rise every year. Now the average smartphone user on EE's 4G network uses around 1.4GB in a month thanks to all the high speed services such as Netflix or YouTube.
Three have already announced they are not charging a premium for 4G once they launch later this year. They'll be using the 1800MHz spectrum acquired from EE and a new 800MHz which was won in the recent auction.
This also means that customers will be able to access unlimited internet on plans offering AYCE data, and anyone on The One Plan will be able to enjoy 4G tethering too.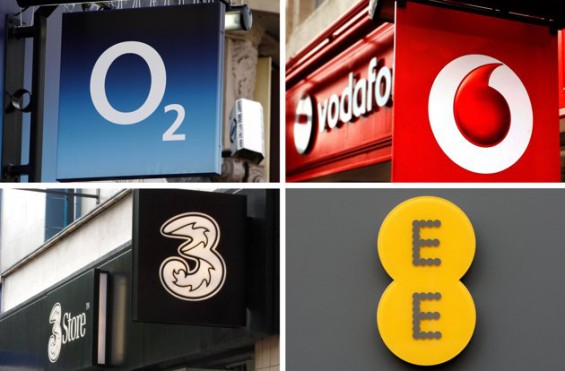 However recently at MWC the CEO's of EE, Vodafone and O2 have all come out and stated that they will not be offering unlimited packages once their 4G networks start to be available this year (EE are already operating on their 1800MHz spectrum).
MobileNews has a quote from the CEO of each network and they have said:
Vodafone
"You can't provide good quality and unlimited at the same time. Of course, I could give unlimited to everybody but that leads to a degradation of the service. If everyone has unlimited then you kill the performance of everybody else.

I know some operators do it and I'm glad I am CEO of Vodafone and not them"
O2
"We're not going to go unlimited. We simply can't promise our customers a high quality of service if we've promised them an unlimited connection."
EE
"Obviously a lot of people like the idea of unlimited data because it does not cause bill shock. But if you have tariffs like we have in the UK then you solve the key problem for customers. With 1.4GB being the average usage, you can simply create the right packages that support that."
What are your thoughts on 4G and what has been said? Are you happy to pay a premium but get a better quality of service or would you prefer to have 4G included at the same price as you already pay?
Why not discuss below…. especially as data use is a hot topic at the moment