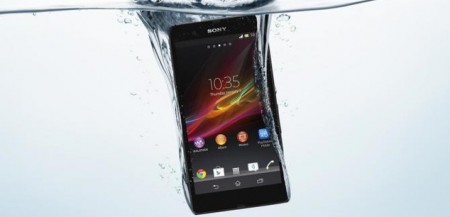 It has only just been released here in the UK, but according to a poll compiled by uSwitch, the Sony Xperia Z is now more popular than the iPhone 5.
Retaining the top spot is the Samsung Galaxy S3 (though I'm sure this could change with the arrival of the S4), whilst the Xperia Z has snuck into second place, pushing the iPhone 5 into third.
The uSwitch Tech Mobile Tracker (which compiled the results) collates and aggregates data based on clicks and sales on the site each month as well as data taken from sister sites; therefore it gives a pretty good overview of what consumers are buying.
So why has the Xperia Z charted so well? It's thought the aggressive pricing of the smartphone has played a part. Plus many retailers bundled the phone with speakers of headphones, making it seem a more attractive package.
Speaking on the Xperia Z's popularity, Ernest Doku, telecoms expert at uSwitch, said:
It has the winning combination of being packed full of features and priced right. It's about time the iPhone 5 and the S3 were challenged. But the anticipated launch of the new Galaxy handset later this month could make it hard for Sony to build on this early success.
So could the Xperia Z spell the start of a come back for Sony? Or are they doomed to be the smartphone jokers?