Can you remember Photosynth? I can it was one of those apps that made me glad I had a Windows Phone device last year. It was a tiny little Nokia Lumia 800.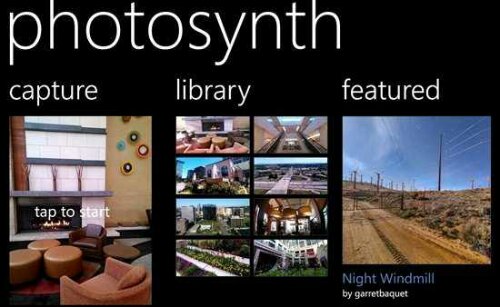 Photosynth allowed you to take 360 panorama photos much the same way you can now with the Google Nexus 4 phone. When Windows Phone 8 came out photosynth wasn't working with the new hardware. Which was odd as the Photosynth team are part of Microsoft.
Anyway, they've just hit publish and soon all you Windows Phone 8 users will be able to get hold of it. It may take a few hours they've warned though.
New features for Windows Phone 8 include:
Camera lens integration – Quickly capture and view panoramas by launching Photosynth directly from the built-in camera app
View shared panoramas – View panoramas shared with you via email, Facebook, or Twitter directly on your mobile device
More camera controls – Adjust for various lighting conditions by using new exposure and white balance locking options
General improvements – Enjoy an even more delightful app experience with various bug and stability fixes
Windows Phone Store Link – Photosynth
Source – Photosynth Blog