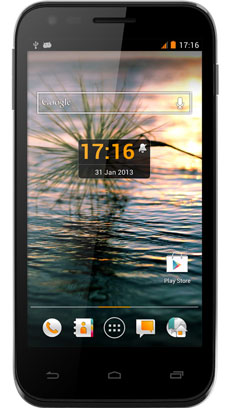 The Orange Lumo (above), Nivo and San Remo are coming to "select markets" in the first half of this year. The Lumo is a 4G phone, although it's not clear whether this or any of these phones will be heading to the UK.
All of these new handsets will be powered by Android 4.1, with the Lumo and the San Remo having 8 megapixel cameras and the Nivo having a 5 megapixel shooter. The 4G-enabled Lumo has a 4.5″ screen, the San Remo has a 4.7″ display and the Nivo has a 4″ display. The Nivo is expected to be pretty cheap too.
We'll be getting up close and personal with these devices very soon.