You know what it's like. You walk into an electrical store and you want to get some speakers to work with your new Samsung Galaxy SIII or Galaxy Note. But when you look around the store all you can find are iPhone docks, speaker docks and random Bluetooth speakers. Why can't we have kit that looks good, that's designed for the handset we bought ?
Well, you can. Samsung are displaying a range of kit to plug your phone into. It looks good, it sounds fantastic and it's (obviously) made by Samsung themselves. The first one we looked at is a beautiful bit of kit, but it is a little expensive at just over €600. Samsung have added a couple of valves too – look at the size of them 🙂 Look at the size of my throbbing red VALVES!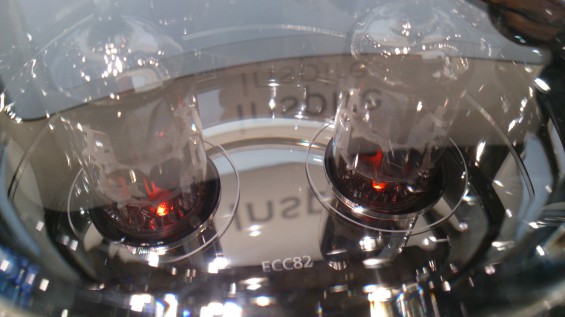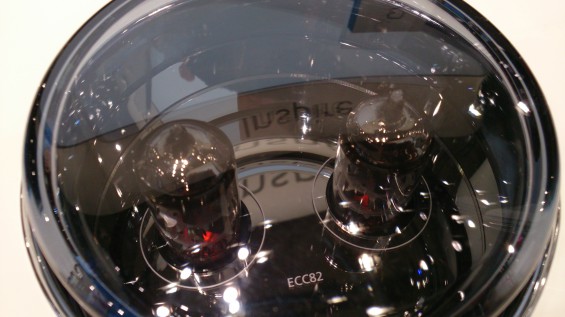 This is for an "analogue feel" according to the Samsung rep and there's several different ways of connecting. You can use Bluetooth, a 3.5mm audio cable, a USB stick or ethernet to hook it into your network at home. However, I was just glad to see a phone in a dock which didn't have an Apple logo on.
Next, this slightly cheaper unit isn't available on the market as yet. It's said to "around €60". Again, it's a beautiful design but didn't appear to have a dock to connect your phone to. The volume knob on the side popped out and smoothly went back in again. Fantastic attention to detail.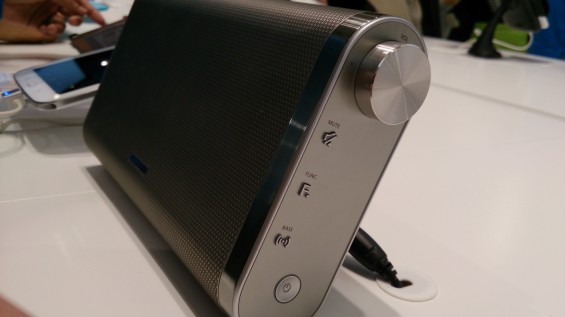 We were shown some other phone docks too. These cute ball-shaped speakers were available in a range of colours but we didn't get a price given out unfortunately.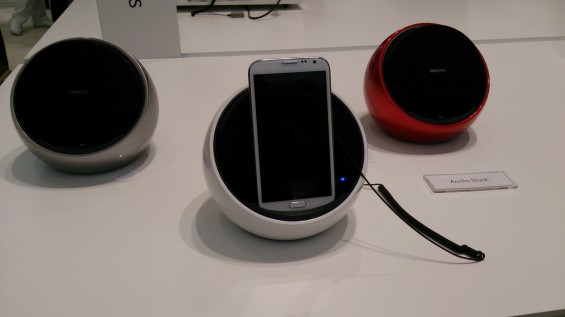 Have a watch of the video we filmed at the stand. Apologies for some of the booming music 🙂 It was a little loud!