Last year we all sort of lost sight of the Optimus G. It is the non Nexus version of the Nexus 4 and it was released around the world, just not in Europe.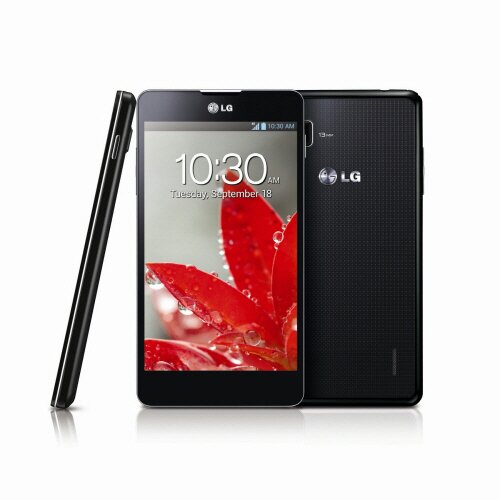 The European Optimus G will feature
Jelly Bean 4.1.2.
Zerogap Touch technology
4.7-inch 1280 x 768 IPS display
Gorilla® Glass 2
Quad Core Qualcomm CPU
Also to mark it's arrival in Europe there are going to be some new features.
• QSlide: Upgraded for 2013, the QSlide function allows users to operate multiple applications at the same time, as transparent screen layers as opposed to side-by-side frames. The size, position and transparency of the QSlide screen can be adjusted according to the user's preference. In addition to the included video player, QSlide now works seamlessly with the included browser, memo, calendar and calculator apps.
• Safety Care: Safety Care provides real-world assistance by automatically sending location information to user-designated persons via text messages in certain situations such as when emergency services is dialed, when the phone goes unused for a certain length of time and after the user has ended a call with a designated contact.
• Privacy Keeper: Privacy Keeper allows users to hide a caller's information — such as the name, number and photo — in an incoming call. The caller's information can be viewed by swiping the icon on the screen.
LG are also adding features such as Google Now, Filmstrip View and Expandable Notification in the enhanced Optimus G. Google Now offers personalized information in real-time whenever it's needed. Filmstrip View simplifies the viewing and deleting of images and Expandable Notification allows users to see more notifications at a glance and preview certain content directly in the notification area.
As usual there are no solid dates or pricing for us Europeans, although I do feel this isn't going to do that well in light of the dozens of new devices LG are about to reveal at MWC. For more info on the Optimus G head over to LG on the link below.
Or watch this video LG have posted showing the features.
http://www.youtube.com/watch?v=FO0oSqwKgD8
Source – LG