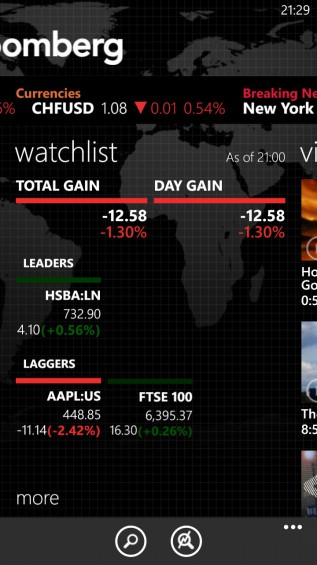 Originally launched as a Nokia exclusive, Bloomberg's mobile app for Windows Phone 8 is now available on all handsets through the Windows Marketplace.
Bloomberg is the main financial information service for many financial professionals, but the app is free to anyone. As well as every day market information, you can build your own watchlist and access Bloomberg TV and Bloomberg Radio. There is also a ticker within the app and live tiles for your homescreen.
The app is nicely designed, especially considering the sheer volume of information available, so check it out now.
Link – Bloomberg on Marketplace