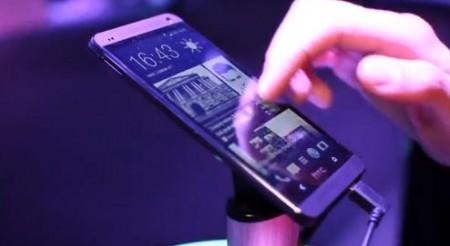 Vodafone are the latest network to announce availability of the new HTC One device and even have a date of 15th March if you you are me and itching to get your hands on one!
[yframe url='http://www.youtube.com/watch?v=Zvyehc0lM4g']
We are expecting to hear pricing over the next few days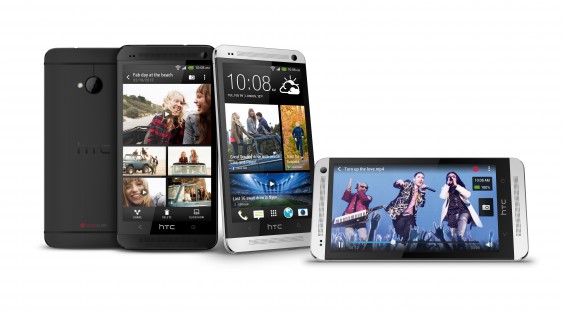 We're live at the HTC One launch event – keep it locked here for some hands-on pics of the brand new phone just as soon as we can get them.

Well, well, well; what's this? We're at HTC's mysterious London product launch, which has just bestowed us with the pretty awe-inspiring HTC One. It's a big, beautiful box of Android tricks, and it's coming to Vodafone. Keen to know what's what? Read on…

Vital Statistics

The HTC One's beaming face is hewn from a 4.7-inch 1080p full HD display. That's smeared lovingly over an underbelly stocked with a thunderous 1.7GHz Quad-core Qualcomm Snapdragon processor with 2GB of RAM. There's 32GB of storage built in, and also an infrared sensor on top, letting you use the One as a TV remote. All that, and it's only 9mm thick. Swish.

"It's stocked with a thunderous 1.7GHz Quad-core Qualcomm Snapdragon processor with 2GB of RAM."

The HTC One runs Android 4.1.2 (Jelly Bean), which HTC's given a fresh lick of paint. It's got the brand new Sense 5 skin running over the top, which puts your social networks and news feeds front and centre. Want a little bit more goodness? The HTC One is 4G-ready, which means it'll play nice with our 4G network when it rolls out later this year.

But it's the camera where things get really interesting…

Flash photography

The front-facing cam is 2.1-Megapixel number, and the rear one's a 4-meg monster. Hang on; 4-Megapixels? Stay with us on this one. See, HTC's imbued the One with 'Ultrapixel' technology. That means each pixel on the sensor is 2.0 microns, which is only ever-so-slightly smaller than those found in high-end compact cameras.

The upshot? Relatively low-resolution snaps that still look incredible and can still be printed out as big as shots taken on cameras with much bigger sensors. And all those pictures won't have much in the way of noise (graininess) either, no matter how dark it is.

Like what you see? The HTC One is coming to Vodafone on March 15th. Keep it locked to Vodafone Social for more info.