If you are following Nokia at the moment, one of the biggest rumors online is that the company is about to announce a tablet running the new Windows 8 operating system considering the strong partnership between Nokia and Microsoft.
You might remember the Booklet 3G was a creation from Nokia bringing mobile technology into a netbook design but this was never taken any further much to my disappointment.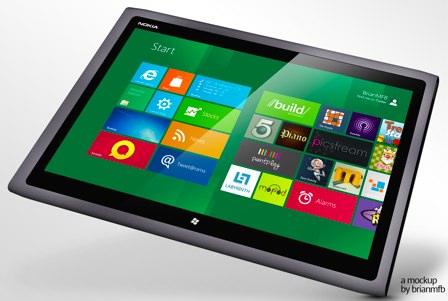 A lot of talk points to a possible tablet being announced as soon as next week at Mobile World Congress in Barcelona, however reports today are starting to make it sound like we have a little while longer to wait if a Nokia tablet is what we want to get our hands on
Mark from TheNokiaBlog who is well connected within the Nokia circle has picked up on this information and thinks that this year at MWC the company will put all their efforts into the Lumia range of smartphones.
Another big rumor is the PureView packed device like the 808 with a large 41 megapixel sensor making it's way into a Windows powered device so maybe we have that to look forward too next week.
We have three of the team covering all the news in Barcelona so check back to see what Nokia has to show off