Google Now, the physic Android companion is getting extra functionality. That is, so long as you live in the U.S.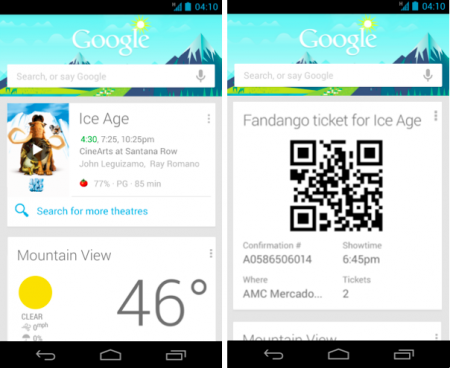 There are movie details, including trailers, your tickets, and even when you need to leave for the cinema. There's 'real estate' (property to you and me) information courtesy of Zillow where Google Now automatically pulls up information about the house you're viewing.
Most importantly (and active now in the UK play store version of Google Search) is the new Widget. No longer do you manually have to go into the Google Search page to see any of this information. Clicking on the widget takes you into the full version of Google Now.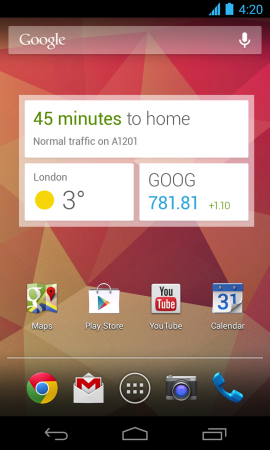 There's also a lovely video the Google team have made to show off these new features, see it here:
http://youtu.be/SpaLZOjqMew
It seems the movie details and real estate cards aren't available here (at least not for me) but give it a try!
Source – Official Android Blog