Any Hootsuite users out there just dying to have a widget for their Android device? Well, you're in luck!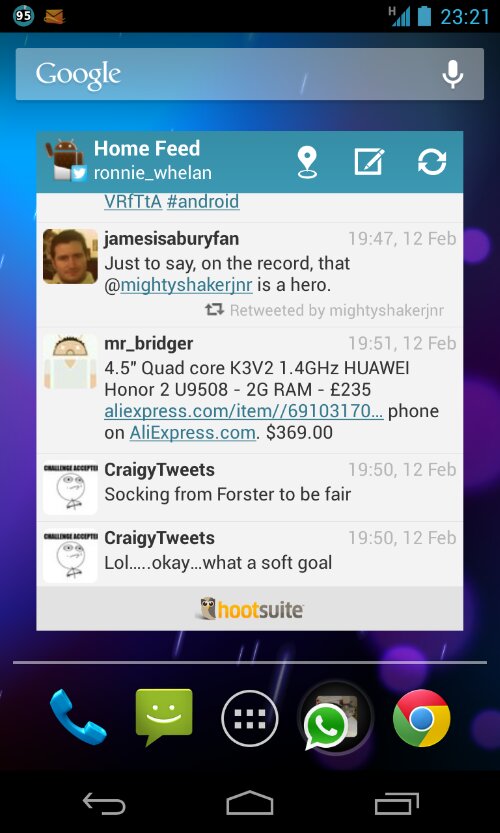 Hootsuite is a very popular social media app that combines Twitter and Facebook feeds, giving you centralised control over both of your cyberspace social accounts.
One of the main criticisms of Hootsuite was the lack of a widget, because we all know how Android owners love a good widget!
Well the lovely coders at Hootsuite have included an all new widget is the latest version of the app.
I've had a play, and it all works very well. The only downside is that there's no lock screen widget for Jelly Bean devices. Maybe next time, eh?
Oh one last thing, they have a quick video showing you some owl based acton. Enjoy.
http://www.youtube.com/watch?v=VEOUYnBB5gw
Google Play Store Link – Hootsuite