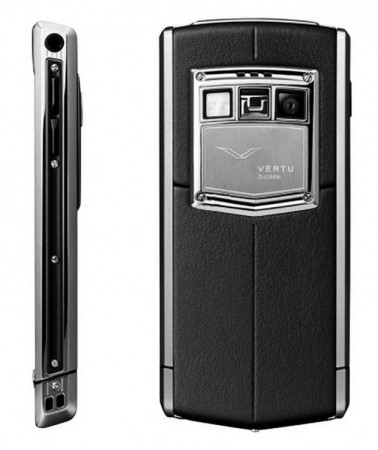 The Vertu Ti has been revealed today and whilst the smartphone looks like the Ferrari of the mobile world, it'll actually cost you the price of  a small car to own it.
To be exact, the Vertu Ti has a starting price of a whopping £6,700 and for your money you'd be expecting this phone to do amazing things. Well here's the problem… it doesn't!
The Vertu Ti only runs Android Ice Cream Sandwich for a start. The 8MP camera isn't anything to write home about either, plus add in a 1.7GHz dual-core processor, a 3.7″ display and a 1250mAh battery and really all you've got is a bog standard smartphone.
So why is the Vertu Ti so expensive?  The look of the phone plays a big part – it has a titanium body and sapphire crystal display. Also the Vertu offers one button access to a 24 hour concierge service, just incase you ever need to know where you can grab a bite to eat at 3am.
As classy as it may look, sadly the Vertu Ti is doomed to obscurity.