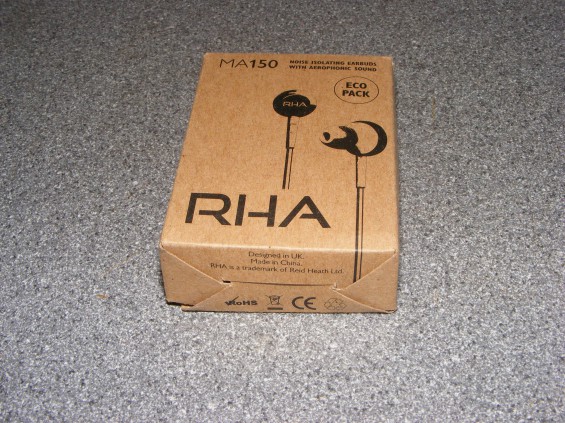 The recently launched RHA MA150 earphones recently dropped through my letterbox in an unassuming brown box made from recycled cardboard.  Flimsy as anything the box did not give out a sign of quality and did not bode well for the contents.
RHA's MA150 earphones are the Glaswegian company's latest foray into the earphone market, this time at the budget level.  Indeed, these earphones are currently retailing at £14.95
I recently found myself without earphones and so purchased a cheap (£9.99) pair of big Japanese named earphones.  They were truly awful to the point that after 15 minutes I removed them and gave up!
On that basis and coupled with the fact that RHA's other offerings are of a more premium level expectations were low when I plugged these into my Nexus 4 in order to have a trial listen.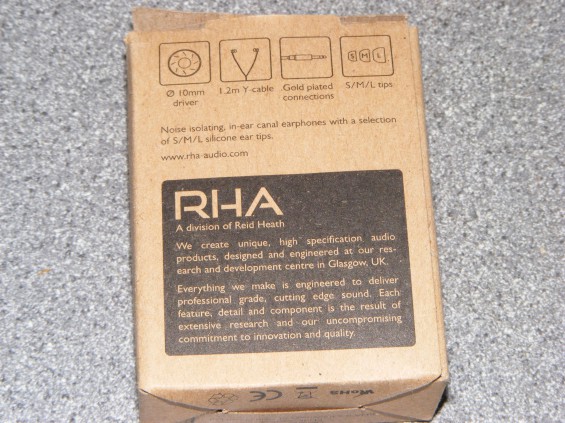 As with the more expensive MA350 and 450i's, the RHA MA150's are designed with inspiration taken from a trumpets bell and although these budget set do not have the aluminium of their counterparts, they do feel much more of a premium product than their price point belies.
The cable is a 1.2m offering with the gold plated jack set at a 45 degree angle.  It has a rubber anti-tangle coating that does a reasonable job of preventing that annoying knotting that so many earphones suffer from.  The cable is much more lightweight than the MA150's elder siblings but still feels good enough to last.
Also included in the box are 2 more sets of tips thus giving a selection of small, medium and large – enough to cover almost any ears!  Once you have your perfect fit you will find excellent noise isolation and earphones that are comfortable to wear for hours on end.
As already stated, I didn't have any overblown expectations of sound quality from these earphones, after all, how good can a £15 pair be?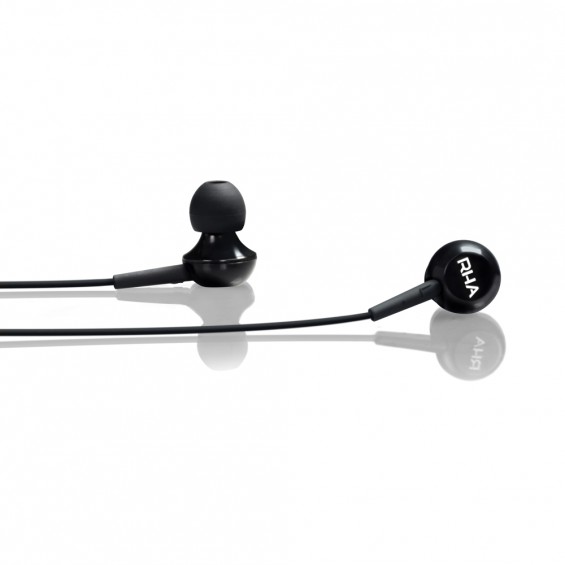 Cue Prodigy's Firestarter and oh how wrong was I?  At near full volume the bass is thumping and not a hint of distortion while the treble is clear and crisp without being harsh.  Adele's Someone Like You was next for the test and once again the music and vocals were reproduced with nothing short of excellence.  Tune after tune and from genre after genre the same was repeated and as time went on my surprise grew with just how good these things really are.
To find a pair of budget earphones that are equally adept at playing Tchaikovsky as they are at Led Zepplin is rare but the MA-150's pull it off with some style.  
The simple fact is that there is no excuse for not owning a pair of these.  In truth, at this price point quite simply everyone should have a pair of MA-150's.
It doesnt matter if your budget is £15 or £90, I highly recommend purchasing a pair of RHA MA-150's.
The RHA-MA150's are available direct from the RHA website or from Amazon UK  for £14.95 or Amazon US for $19.95