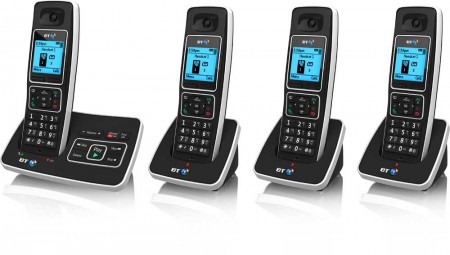 Picture the scene, you're sat at the dinner table just about to tuck in to that delicious roast and the phone rings! The display reads 'International' or 'Withheld', great…
Yep we all get them and we all feel the same way, what a nuisance. Well BT have come to the rescue with their brand new BT6500 line of land-line phones. These new phones can be set to block both International Unknown numbers and Withheld numbers, diverting numbers to your answerphone so that a legitimate caller can leave a message. BT already offer a service like this, but you have to pay for it. They charge £3.55 to block up to 10 numbers and an additional £4.50 a month to block withheld numbers. With this new phone you obviously wont need that service, you'll just need to fork out for the handsets. Currently they are going for £44.99 for a single handset, £69.99 for two, £89.99 for three or £109.99 for four. If you are a BT customer you can take advantage of a discounted price and save some money. £29.99 for one, £44.99 for two, £59.99 for three or £72.99 for four.
As well as the fancy blocking features the phone will also do what pretty much all other land-line handsets will do with regards to caller ID, voicemail, speed dial, etc. You can also take advantage of a 'Do not disturb' function, silencing the ringer for a period of time. Handy for meals and 'special' occasions, you can set a VIP list of numbers that will ring through regardless.
Link – BT