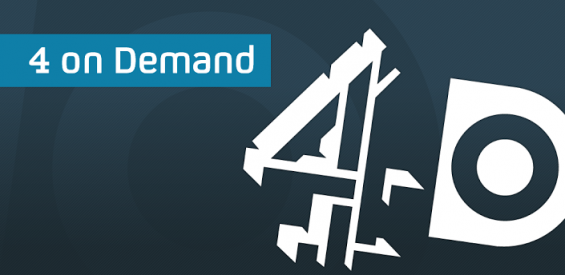 Yeah, we know, it's been available on the iPhone since 2011. But now, at last, Android users get a 4oD app too. Grab the free app here and you can enjoy "a wide selection of programmes" from Channel 4, E4 and More 4.
You can select from the last 30 days of content plus there's a library of some other shows such as the excellent Father Ted (go on, go on, go on) or the IT Crowd (Vista? We're doomed!).
It works on "most" Android handsets running Ice Cream Sandwich and above and is "optimised" for the Google Nexus 7, Nexus S, Nexus 4, Samsung Galaxy SII, HTC Desire S and Samsung Galaxy Tab 2 10.1. You'll need to be on WiFi to watch content and Kindle Fire / HD users are out in the cold currently.
Don't worry too much if it doesn't work though, Channel 4 tell us that around 60% of Android devices running version 2.1-3.2 were using the 4oD Mobile Site, although that does require Flash.
Full press release below.
Channel 4 today announced the launch of a dedicated 4oD application for Android tablets and smartphones. The free app hosts a wide selection of programmes from Channel 4, E4 and More4, past and present, and is now available to download from Google Play and will soon be available from the Samsung App Store.

Users can catch up on the past 30 days of TV across Channel 4's portfolio as well as access an extensive library of Channel 4 content for free, including some of the most memorable shows from the past 30 years including Father Ted, Skins and The IT Crowd. The app will enable users to browse for programmes by date or category, scroll through an A to Z list or select from specialist interest collections such as Eternal Students, Live Laughs and Chef Specials.

The app can be downloaded on most Android devices running operating systems version 4.0 (Ice Cream Sandwich) and above and is currently optimised for the following: Google Nexus 7, Google Nexus S, Google Nexus 4, Samsung Galaxy S3, HTC Desire S, Samsung Galaxy Tab 2 10.1.

Sarah Milton, Head of VOD, Channel 4 said; "We're pleased to be able to extend our successful video-on-demand service to this range of modern Android devices with a dedicated 4oD app. Users will now be able to catch up on their favourite Channel 4 shows and enjoy many more classics from the Channel 4 archive via their smart phones and tablets. This development continues our ongoing strategy of widening access to 4oD, with particular emphasis on supporting the increasing numbers of users who want to watch our programmes on portable devices.