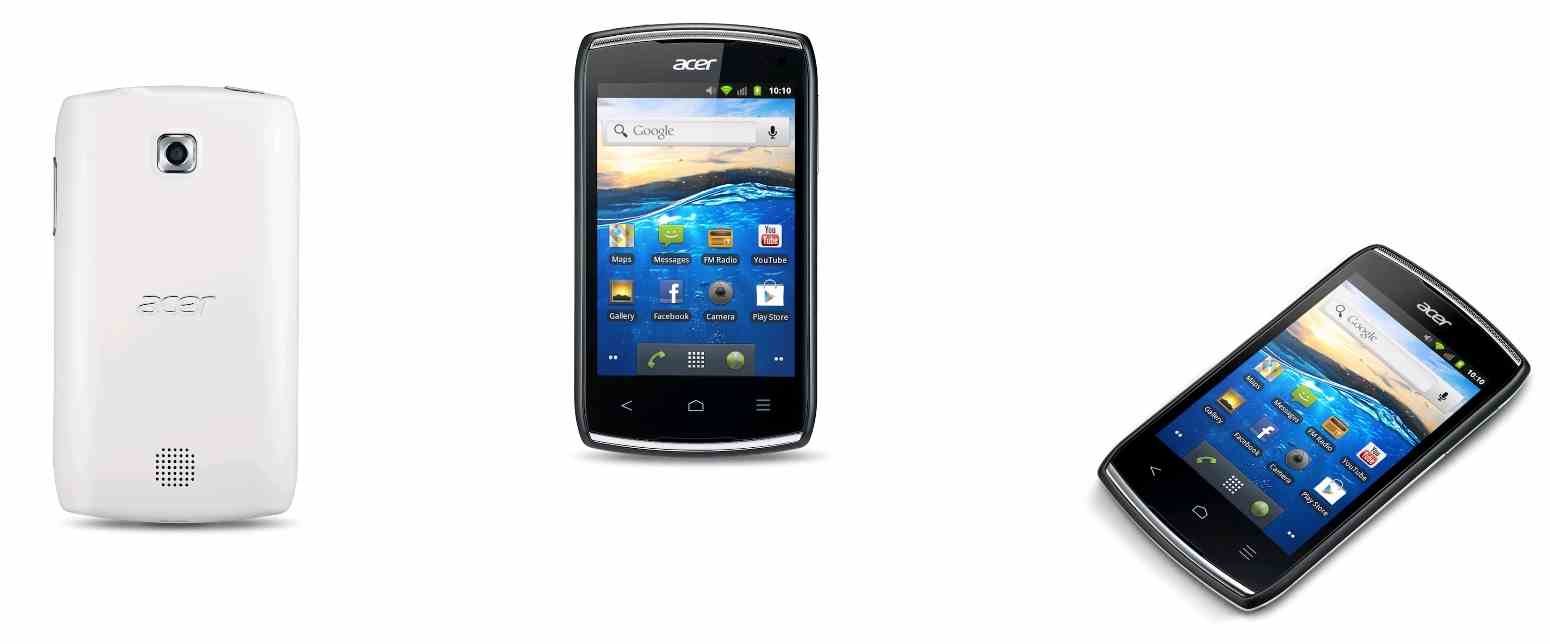 There is something appealing and somewhat geeky about a phone with two SIM cards in it.
Having your work and your personal SIM cards in one phone is the main use for this sort of phone. When I tested one out a while back I used a Giff Gaff SIM for data and my normal SIM for voice.
Expansys have a bit of deal going on today. On the Acer Z110 which is a Gingerbread running budget spec device costing £83.99.
The spec is pretty basic
– CPU 1Ghz
– 3.5" display
– Android 2.3
– Dual SIM
– Memory: 512MB with microSD slot (up to 32GB)
So it's not going to be the best experience going. But no doubt someone somewhere will fancy a go with a dual SIM phone.
The Acer Z110 is available in two colours
black here and white here this could even make a handy holiday phone to pop a foreign SIM in alongside your own SIM.