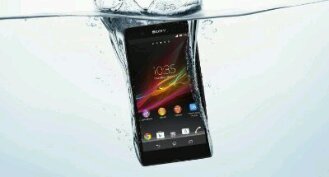 The Xperia Z is coming, and you can pre-order it right now. Better still, if you decide to put your name down on the Sony website you'll receive some rather posh Sony MDR-1R headphones, and they're worth £299. The headphones were created with my best mates – Katy B and Magnetic Man – so you know that these are going to sound good.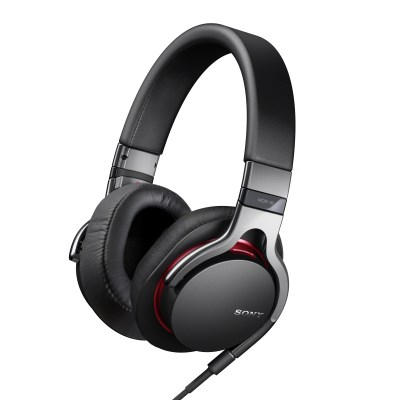 The phone itself was announced last month and has a 5″ full 1080 HD screen, quad-core 1.5GHz S4 Pro CPU, 2GB RAM, 13 megapixel camera and 4G. It'll be available in black, white and purple, plus it's dust and splash proof too.
The Xperia Z also includes a battery "STAMINA mode" which, just like me, keeps things going 4 times longer, baby.
Three are also doing a pre-order (as we mentioned earlier), meanwhile Expansys are giving away an NFC speaker with it. Take your pick.
All these free gifts and pre-orders have nothing to do with the fact that Sony want you to buy their phone before stacks of other phones are announced by HTC, Huawei, Motorola, Samsung, LG and others over the next few weeks …oh no.
Anyway. Must dash. Me and Magnetic Man are going to share a cup of Bovril.
Links –
Pre-order (Sony Mobile, free headphones) – Pre-order (Expansys, Free NFC speaker)
Sony Xperia Z Available to Pre-Order from February 1st

· Xperia Z combines the best of Sony in a smartphone · Premium Sony MDR-1R headphones worth £299 bundled for those who pre-order · Winner of multiple 'best of CES' awards · Pre-order from www.sonymobile.com/preorder

London, February 1 st 2013: Xperia Z, the highly anticipated superphone from Sony, will be available to pre-order from February 1 st . As a reward, all customers that pre-order will also receive Sony's MDR-1R headphones.

Created with leading music industry figures Katy B and Magnetic Man, their knowledge of current musical trends has directly influenced the sound and design of the MDR-1R.

The hardware is not where the 'best of Sony' theme ends either. A new partnership with Sony Music will deliver yet more great content to consumers. The Xperia Z comes pre-loaded with visually-stunning 1080p music videos from Sony artists Tom Odell (shortlist: BRIT's Critics Choice Award), Foxes, and The Other Tribe.

Catherine Cherry, UK Marketing Director said: "We are launching a revolutionary smartphone that lets consumers experience the best of Sony. To show off the "WALKMAN", Album and Movies apps the Xperia Z will include music videos some of the freshest new talent from Sony music and as a special gift for those who pre-order we are including MDR-1R headphones that boast both performance and style."

Announced to a huge acclaim at CES in January, the Xperia Z combines the best of Sony in a smartphone and will be available in black, white and purple, offer high definition, HRD video recording, a 5" Full HD 1080p Reality Display, Snapdragon™ S4 Pro quad-core processor, 13 MP fast-capture camera and 4G LTE, providing a rich entertainment experience.

With its water and dust resistant glass, the Xperia Z is also truly life-proof, for those who want a hard-wearing smartphone, which doesn't compromise on sleek and stylist aesthetic.

Key features for Xperia Z

· 5" 1080 x 1920 full HD Reality Display with Mobile BRAVIA® Engine 2

· 13MP Fast Capture camera with Exmor RS for mobile, HDR video, Superior Auto and Noise Reduction to effortlessly capture razor sharp pictures and videos in any conditions

· Dust and water resistant (IP55 & IP57) with a durable glass display

· 1.5 GHz asynchronous quad-core Snapdragon S4 processor with 2GB RAM

· Battery STAMINA mode improves your standby time by at least 4 times