TVCatchup has been around for a while on various other platforms.
It basically allows you to watch live TV on your phone. Obviously it's all down to the quality of your data connection as to how good it looks.
It is for Windows Phone 8 users only which is a shame and it is ad supported.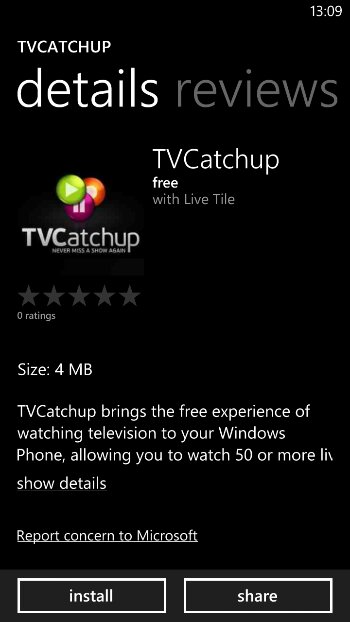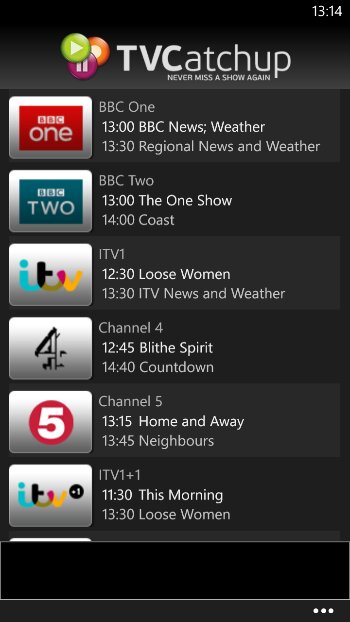 TVCatchup brings the free experience of watching television to your Windows Phone, allowing you to watch 50 or more live national television channels from within the UK. Mix TV with an interactive programme guide, and you have TVCatchup.

With its familiar television features, TVCatchup is an easy to use service for watching live TV over an internet connection within the UK.

Create your own personal channel list by pinning channels to the start page to directly watch that channel when selected. Use voice commands to start TVCatchup and go straight to a channel or a channel's programme guide. Try the commands "TV watch Channel 4" or "TV what's on 5 USA +1".

With interactive programme guide features, TVCatchup delivers the full television experience. The programme guide allows you to explore what's coming up. When you have selected what you want to watch, enjoy your programme in full screen.

Additional information about programmes such as programme titles, synopsis, episode titles and series numbers will be shown where available.
Windows Phone Store Link – TVCatchup