New Windows Phone owners can breathe a sigh of relief.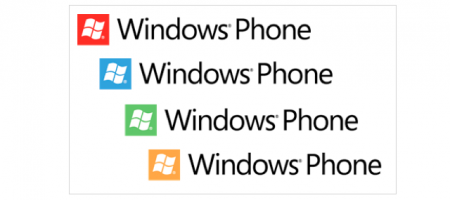 Recently Google announced as part of it's "Winter Cleaning" process that it would be dropping support for new connections via Google Sync, which is the method that people like me who own Android and Windows Phone device use to sync Email, Contacts and Calendar. By dropping this support the whole "#timetoswitch" thing Microsoft dreamt up to encourage people to switch to Windows Phone is left in tatters. Basically new Windows Phone owners would be left without a way to sync to their Google accounts. Google posted this on their blog a while back.
Google Sync was designed to allow access to Google Mail, Calendar and Contacts via the Microsoft Exchange ActiveSync® protocol. With the recent launch of CardDAV, Google now offers similar access via IMAP, CalDAV and CardDAV, making it possible to build a seamless sync experience using open protocols. Starting January 30, 2013, consumers won't be able to set up new devices using Google Sync; however, existing Google Sync connections will continue to function. Google Sync will continue to be fully supported for Google Apps for Business, Government and Education. Users of those products are unaffected by this announcement.
Microsoft yesterday evening during all of the excitement about BB10 posted the following on their Windows Phone blog:
We're happy to share today that Google will extend their support for new Windows Phone connections via Google Sync until July 31, 2013
Which is great news, not just for me but also for new Windows Phone owners. I have always enjoyed telling people about how easy it is to switch over to Windows Phone and now I can continue telling them as much.
So what do Microsoft do next then? Well Google said that the only way for syncing to take place had to be done via IMAP, CalDAV and CarDAV which are sync protocols that other OSs like  iOS have used for a while. This leaves Microsoft six months to get another update for Windows Phone and Windows Phone 8 which will include these new protocols, they said the following on their blog:
At the same time, the Windows Phone team is building support into our software for the new sync protocols Google is using for calendar and contacts—CalDAV and CardDAV. These new protocols, combined with our existing support for the IMAP protocol for email, will enable Windows Phone users to continue to connect to Google services after July 31, 2013.
So all is good for now, we just need to hope that when July the 31st comes round they have pushed the update out and no carriers have interfered.
Hats off to Microsoft and Google for coming to some arrangement to prolong Exchange support. No doubt this cost Microsoft more than their normal licence fee, but it should give them time to rework Windows Phone 8 compatibility. Once they've done that they can fix the same issue with Windows 8.
Source – Windows Phone Blog – Google