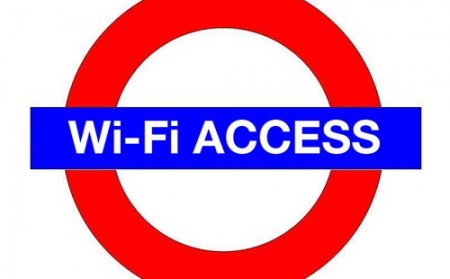 Virgin Media's free London Underground WiFi service ends today but those using Virgin, EE, Orange and T-Mobile can stay connected due to wholesale agreements announced in November. As we mentioned earlier, Vodafone have also struck a deal with Virgin Media too. They've jumped on the fact that free-to-all access ends today by re-announcing their deal.
Vodafone Pay As You Go customers with internet as part of their price plan and all Business and Pay monthly customers can get Underground internet free.
If you're a Vodafone customer then all you have to do is sign up to the service using your 'My Vodafone account'. You will then be able to access free wi-fi in stations and on platforms, not in tunnels though.
The full press release is shown below. See our earlier story here.
WiFi in the London Underground is available to all Vodafone customers from the 29th January. A new partnership with Virgin Media who provide the WiFi on the Underground, means that millions of Vodafone customers are able to enjoy internet access in at least 92 Tube stations across London.

The service is currently available at no extra cost to Pay as you go customers with internet as part of their price plan and all Business and Pay monthly customers. To use the service customers simply need to have signed up to My Vodafone.

For details visit www.vodafone.co.uk/wifi

My Vodafone gives customers the opportunity to access their account, pay bills, check credit and usage along with upgrading to our latest phones and plans. For more information visit vodafone.co.uk/myvodafone My Vodafone is free of charge.

Passengers are able to get online throughout connected London Underground stations: in the ticket hall, on the escalators and on the platforms. Users can also get connected whilst on a train in a platform but WiFi will not work in the London Underground tunnels.
WiFi provided by Virgin Media
The bad news is that O2 and Three tablet users will have to pay £2 for a daily pass, £5 for a weekly pass and £15 for a monthly pass. However, all passengers will continue to have free access to Virgin's Wi-Fi portal, with updated Transport for London updates and London entertainment and news.