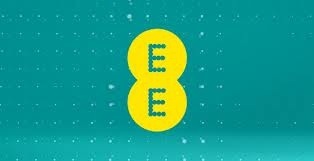 Do you have an iPhone 5 on the rather expensive 4GEE?
Well, if you do, you can now benefit from the Visual Voicemail service. This might not seem like much but it has been a long awaited service for some and EE now have flicked the switch to turn it on.
Go on, give it a try. Let us know how it works out.
VISUAL VOICEMAIL – NOW AVAILABLE FOR IPHONE 5 CUSTOMERS ON 4GEE PLANS

28th January. London. EE, the UK's most advanced digital communications company, today announced that iPhone 5 customers on a 4GEE plan can now access Visual Voicemail.

Visual Voicemail lets you view all your voicemail messages at once, then listen to them in the order you prefer. Use the play or pause button to control playback of your voice messages and the scrubber bar even lets you replay portions of a message.

New iPhone 5 customers on 4GEE plans can get visual voicemail activated in store or online, while existing iPhone 5 customers on a 4GEE plan can simply text "iPhone visual" to 150, and the service will be activated within 24 hours. UK data used to download visual voicemail messages is free-of-charge.

For further information please visit www.ee.co.uk/vvm