Now and again you come across something so cool on YouTube you just have to share it. Today is one of those days.
@mr_bridger from Twitter has been busy with his Nexus 7 and his car dashboard. He has basically removed the old panel, got a new one and then modified it until his Nexus 7 fitted in.
He went from this



To this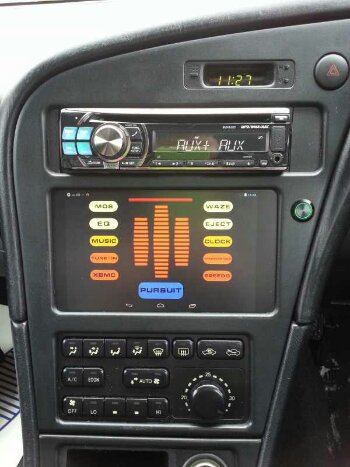 Pretty neat looking. He's even added a custom setup to look like KITT from Knight Rider.
He then went and filmed it in action.
It is certainly impressive stuff, he has music, Sat Nav and a whole load of other apps available whilst at the wheel. I'm now wondering if I could incorporate my Nexus 7 into my car somehow. For more info as the project goes on either follow Ross @mr_bridger on Twitter. I think he is planning a large roundup of pictures and info once the whole thing is finished.