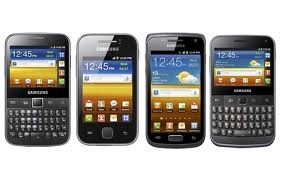 Have a look around you. Go on.. can you see someone with a Samsung phone? Is it a Galaxy device? Yeah. It's the success of the Galaxy smartphones that have helped to boost the profits of Samsung by a massive 76% in the last three months of 2012.
If you want to get into the exact figures, Samsung saw their net income hit a record 7.04tn won (which is $6.6bn or £4.2bn). Those are some big numbers, so it perhaps brings it into context when you consider that net income was 4.01tn won last year during the same period.
The mobile juggernaut shows no signs of slowing. It's now the biggest smartphone maker in the world and they've doubled mobile profits. The mobile division now sell around a quarter of all phones in the world and have hit an operating profit of 5.44tn won, up from 2.56tn won last year.
More than half of the profit made by Samsung in Q4 was thanks to the sale of phones.
For more detail, dive into their earnings statement.