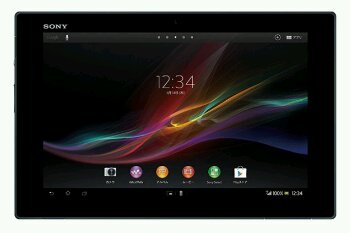 Lots of people are waiting for the super-thin Xperia Z tablet and many have asked whether it'll be arriving here in the UK. Sony say that the Xperia Z tablet is the thinnest tablet computer of its kind, measuring 6.9mm thich with a 10.1″ screen. The Sony tablet is also the lightest for its size and water / dust resistant too.
Currently only Japan is set to get the new tablet, but Mobile World Congress could see confirmation of a UK launch.
Expansys tell us that "indications are that the Sony Xperia Z will be available in the UK" but "we'll have to wait for MWC for more details".