Microsoft yesterday announced their new Surface with Windows 8 Pro. For some the price jump over the original and over equivalent spec'd devices is too much to handle (expect a chat about this on the podcast). The Surface with Windows 8 Pro starts at $899 for the 64GB without a keyboard cover and should become available in February, starting with the US.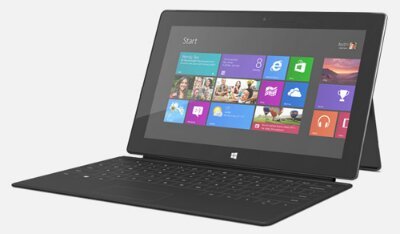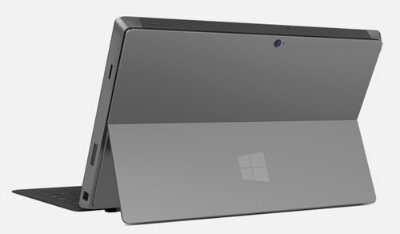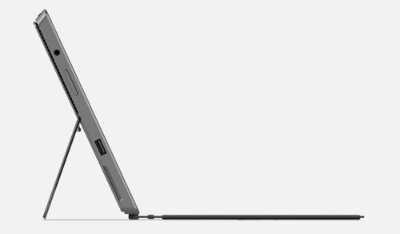 Personally I like the look of it and the bumped spec and Windows 8 Pro make it an appealing device. But I still won't be buying one. Mainly because of the price.
Microsoft have released a video showing the Surface with Windows 8 Pro. The video shows some of the features that it has over the Windows RT version. Such as the stylus pen, a new design of charger and the ability to run normal desktop apps. Like Photoshop which was demonstrated in the video.
If anything it's made me realise that the Surface with Windows RT is a little lacking. But I still couldn't stomach the cost of this version. Although being able to install metro apps from the Store and normal programs on the desktop would be really useful.
Spec wise the Surface with Windows 8 Pro is higher than the RT version, but still lags behind equivalent priced Ultrabooks.
Here is the spec of the Pro version:
OS – Runs current Windows 7 desktop applications and integrates with your existing enterprise management infrastructure. Use the programs and the apps available in the Windows Store.
Exterior – 10.81 x 6.81 x 0.53in, 2lbs, VaporMg casing, Dark Titanium color, Volume and Power buttons
Storage – 64GB*, 128GB *System software uses significant storage space. Available storage is subject to change based on system software updates and apps usage.
Display – 10.6″ ClearType Full HD Display, 1920×1080 pixels 16:9 (widescreen) 10-point multi-touch
Pen Input – Pen input and pen (included with purchase)
CPU – 3rd Gen Intel Core i5 Processor with Intel HD Graphics 4000
4GB RAM—Dual Channel Memory
Wireless – Wi-Fi (802.11a/b/g/n)
Bluetooth 4.0 Low Energy technology
Battery – 42 W-h
Cameras and A/V – Two 720p HD LifeCams, front- and rear-facing with TruColor
Microphone
Stereo speakers
Ports – Full-size USB 3.0, microSDXC card slot, Headset jack, Mini DisplayPort, Cover port
Sensors – Ambient light sensor, Accelerometer, Gyroscope, Compass
Power Supply – 48W power supply (including 5W USB for accessory charging)
Warranty – 1-year limited hardware warranty
Apps (included) – Windows Mail and Messaging; SkyDrive; Internet Explorer 10; Bing; Xbox Music, Video, and Games.
High points of the spec for me are the Core i5 Processor, the 1080P display, the Stylus and the 4GB of RAM. So if you're interested then head over to the Microsoft website here for more info here. I'd expect pre-oreders to open soon like with the RT version.