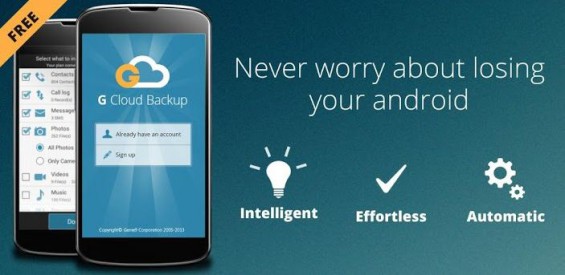 Worried about losing your phone and not having those precious texts, photos or documents? We've been given a nudge about a refreshed backup app for Android. It's free and includes the ability to only backup when your phone is plugged in.
G Cloud Backup saves your contacts, call logs, documents, texts, videos, photos, settings and music to the cloud. It includes history and browser bookmarks too. There's a referral system in the app and you can earn up to 8GB of free storage simply by tweeting or emailing invites to friends.
The app includes various options, includin the ability to schedule backups, monitor what data has changed and S Note files on Samsung Galaxy handsets.
You get just 1GB to start off with (which probably isn't enough for your pictures) but it might be worth giving it a spin if you want to backup your messages, call logs and contacts.
Link – G Cloud Backup