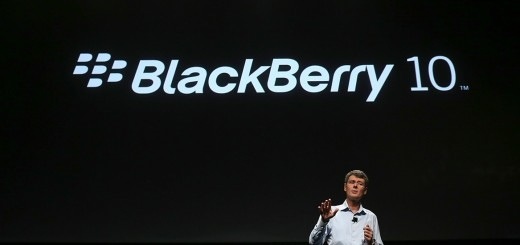 The RIM CEO, Thorsten Heins, has spoken in an interview to the German site De Welt (The World, for those of you less versed in the German language), revealing some rather interesting proposals for the future of Research in Motion. Having finally found a use for the German I'm currently learning (yes, I know Google Translate exists), Heins spoke of the need to avoid abandoning 80 million users in no-mans land, also drawing attention to the fact that the BlackBerry being a "business phone" is no longer a reality (yes, that is a direct translation!). Instead, RIM are targeting the messaging market, something that is apparent in every BlackBerry on the market today and appears to be even more intwined in the BB10 ecosystem with the launch of the (rather impressive by all accounts) BlackBerry Hub.
However, his rather more interesting comments came later in the interview when pressed about BlackBerry 10. When pressed about making the BB10 platform available to other hardware manufacturers, Heins replied saying that BB10 needs to show its potential first – also saying that there is a need for a fourth mobile operating system.
If RIM were to licence the OS, then it could go either way – if it was controlled well, it could prove itself a worthy rival to Android, iOS and Windows Phone. If, on the other hand, it went down the Android approach (which is unlikely due to the level of sandboxing and protection on BB10) then it may result in fragmentation. It's also worth noting that RIM has the developers onside – with over 34,000 applications submitted during special events both this weekend and last, with RIM giving away $100 per app. If every app is accepted, then RIM will be giving away $3.4 million dollars – a worthy investment considering the numbers of apps submitted.
Source: Die Welt