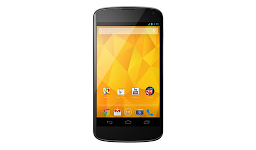 LG's head of mobile, Cathy Robin, has today spoken to the French business publication Challenges in an attempt to shift blame for the issues with the Nexus 4 ordering onto search giant Google.
In the interview, she stated that "Google had forecasts calculated according to their previous sales history of Nexus, but they were much less in demand than the Nexus 4."
LG also said that the supply issues should be sorted by "mid-February", with changes to production numbers apparently taking 6 weeks to filter through their systems.
Interestingly, LG also stated the Nexus 4 wasn't sold at loss – instead, they said that there "was an agreement between Google and LG to sell it at a very attractive price – a super attractive price.", explaining the disparity in pricing between Google and everywhere else.
Via: PC Pro