RIM are about to launch a massive attack on the iOS and Android dominance in the mobile industry with their new BB10 operating system, and for the once-mighty manufacturer this new launch cannot come soon enough.
Having been totally rebuilt using new modern technologies, the new BlackBerry devices look top of the range and mighty impressive. The launch isn't far away now and there are a lot of excited fans out there looking forward to getting their own BB10 handset.
There have been many leaks already but now an online hands on video has now been posted long with a run down of some of the main specs.
Main specifications are confirmed now as …
4.2-inch screen

1.5GHz Dual-Core processor

2GB of RAM

16GB storage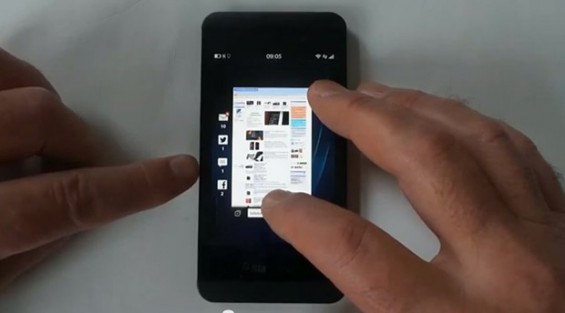 With the official launch of BlackBerry 10 and devices not long away now in just 15 days there is not much left to know apart from when can we get one of these and how much will it cost.
Stay tuned to CoolSmartPhone for all the launch information
Link – Engadget