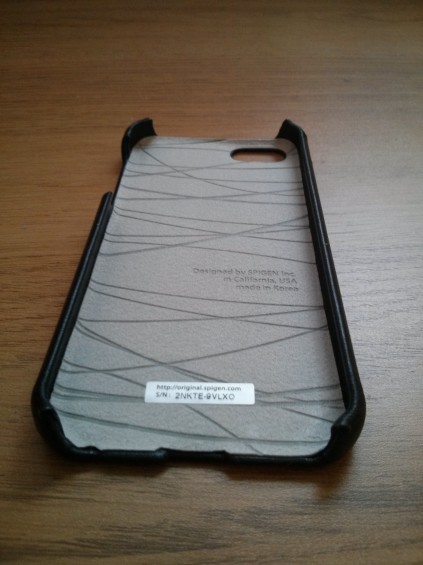 I like a nice leather case. They have a tendency look both classy and smart, much like myself. The Spigen SGP LeatherGrip falls into this category nicely. It's a snap on the back style case with a soft touch lining for protection. The leather is genuine and each case is handmade.
Fitting is reasonably easy although at first the bottom of my case didn't fit correctly but after using it for a short while it fit perfectly. I expect the leather contracts over time and this made it just a touch too tight.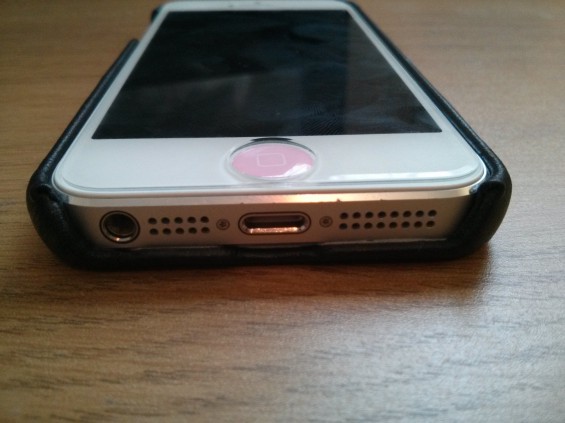 When on all of the ports and buttons are left open, the bottom has full access to the Headphone jack as well as the speakers, mic and Lightning port.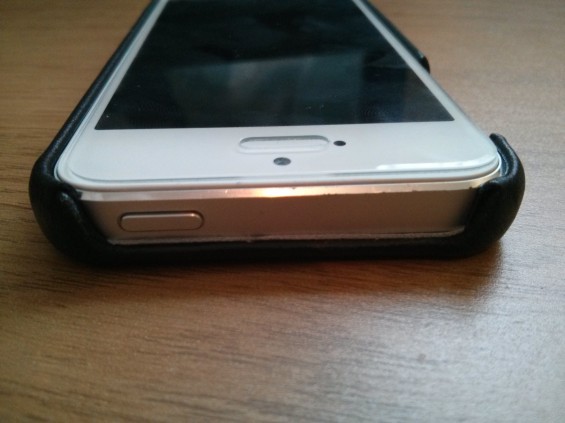 The top also has full access to the power button.
The volume buttons and mute switch is completely open too, I've mentioned before that sadly this can be a weak point in the design and thats the case here as the edge of the screen is exposed.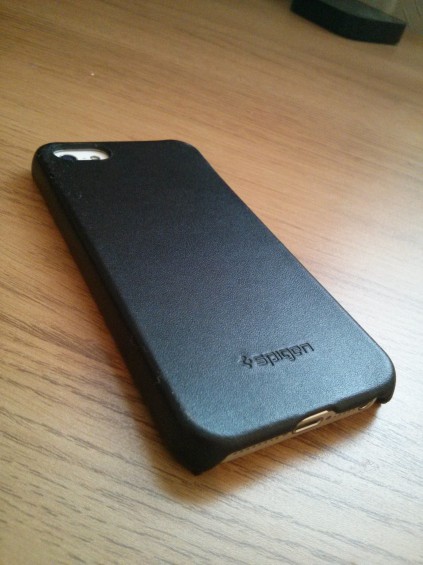 The back is plain except for an embossed Spigen logo. It feels really nice in the hand and doesn't add too much bulk to the phone. It's fairly grippy as well. The camera cutout is a standard pill shape and I had to trouble taking photographs with it.
Overall I really like this case, it feels nice and looks great. It's not the most protective of cases but that is not its function.  If you're looking for this case then you can find it at Spigen.com for