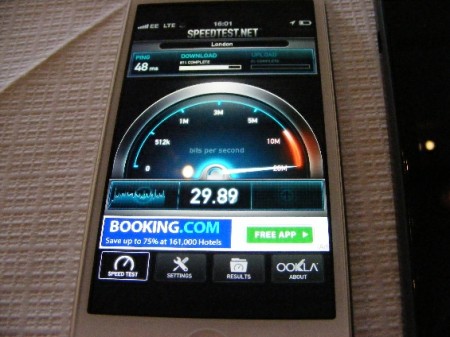 Data analysis firm Arieso have been studying the data usage habits of global data connections to thousands of mobile devices, and has come up with some interesting trends on devices.
Using the iPhone 3G as their baseline case and measuring other phone relative to that, the latest crop of phone show a massive increase in data usage.
Top of the pile is the iPhone 5, with a 4 fold increase over the 3G, which is a jump from its predecessor the iPhone 4S, which had a 279% increase.
Its not just iOS though – the latest crop of Android phones also show a large increase, with Samsung's Galaxy SIII and Note 2 using 3 times more data than the basecase iPhone 3G. HTC's One X is just behind with slightly under 3 times the data usage.
So what's behind this? Well, behind the scenes activity may be the answer. The jump shown by the iPhone 4s suggest Siri could be behind so of it, but that was also the start of iCloud integration, with background uploading of photographs and higher resolution (and file size) pictures. On Android the introduction of apps that background sync photos such as Dropbox has made a contribution, and of course there is Facebook and Google+ that also offer the same functionality.
There has also been a big increase in the speed at which devices can download data, which certainly have had an impact, with speeds in excess of 30mbs now available on 3G and higher still on 4G.
All in all though, it shows that most of last years devices are using 3 times as much data as equivalent devices 3 years ago.
Now then EE, care to revise your comments that people aren't using more data, so they don't need higher data allowances?!
Devices by data usage compared to iPhone 3G

iPhone 5 – 414% 

HTC Sensation XL – 317%
Samsung Galaxy S III – 315%
Samsung Galaxy Tab 2 10.1 – 309%
Samsung Galaxy Note 2 – 307%
HTC One X – 286%
iPhone 4S – 279%
iPad – 261%
iPad 2 – 259%
Sony Ericsson Xperia 5 – 252%