The trouble with phone cases are that its long been disputed which is better for protection. Hard cases, or softer silicon/TPU cases. The solution may be hybrid cases which is where the Slim Armor for the iPhone 5 comes in.

The Slim Armor is a 2 part case comprising of a soft silicon and a hard secondary piece that holds everything in place. The case is available in a variety of different colours and they can be mixed and matched if thats what you're into.

Once fitted case has a similar look to the naked iPhone 5 with the black top and bottom and the slate centre portion. The case feels really tight on the phone and it's tough to tell this is a 2 part case as the pieces fit together so well. There is a pill shaped cutout for the camera and LED flash and this causes no issues with the camera.

There is a very small amount of lay on the table design and the case fits perfectly with the Glas.tr I reviewed earlier this week.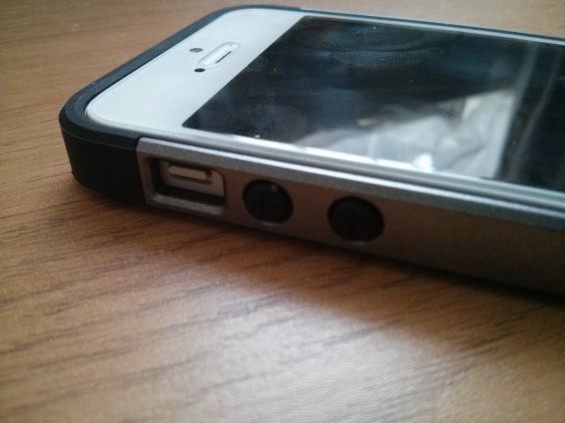 The cutout for the mute switch is easy enough to get a finger into and the volume buttons have great tactile feedback. They aren't spongy and require no extra effort to press when compared the standard volume buttons.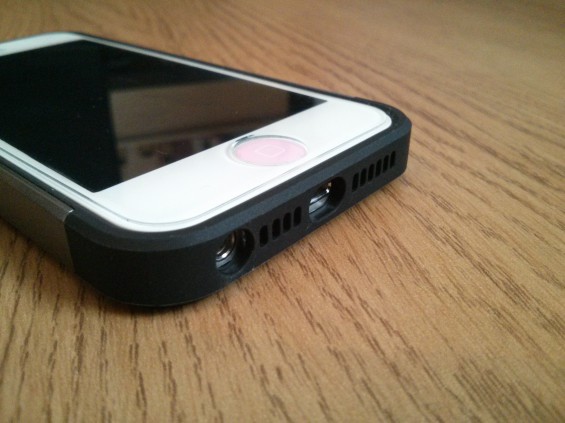 The cutouts on the bottom are cut to size. All my headphone jacks fit in here without issues and sound from the speakers was still clear. The lightning port is easily accessible as well.
In conclusion this case proves that a case at the cheaper end of the scale doesn't have to look or feel cheap. The Spigen SGP Slim Armor is available from Amazon for £16.99. If you're looking for a good looking case without spending the average £25-30 for other well known brands then this case is perfect. It could easily be justifiable at a higher price point in my opinion