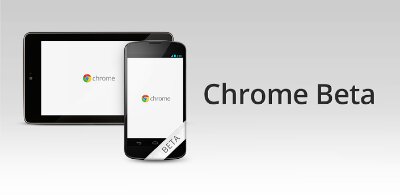 The Chrome browser for Android has been one of my favourite parts of having an Android 4.0 and above device. But it doesn't get updated that often.
To help test out new features Google have released a beta version. Which you can get at the link below.
Description
Welcome to Chrome Beta for Android!
– Preview the latest features: Try out the newest features. (Sometimes these may be a little rough around the edges.)
– Give early feedback: Let us know what you think and help make Chrome for Android a better browser.
You can install Chrome Beta alongside your current version of Chrome for Android. Chrome Beta will request additional permissions when using Chrome Sync for the first time.
For more info on the beta version head over to the Chromium blog here.
Play Store Link – Chrome beta